A living, active landscape, the Pentland Hills Regional Park provides wonderful possibilities to appreciate and take pleasure in the outdoors. The Regional Park is an excellent area to go walking, cycling, horseback riding, fishing, and orienteering since it has 10,000 hectares of open space and 100 kilometers of trails.
Visitors have the option to begin at one end of the park and end at the other thanks to public transportation. Natural Heritage Officers are available every day to answer questions, provide advice, organize events, lead guided walks, conduct biodiversity surveys, and work with community and volunteer organizations to carry out practical conservation projects.
Things to do in Pentland Hills Regional Park
1. Visit the Highest Peaks at the Park
The Pentland Hills Regional Parks encompasses some marvelous hills that you can hike along.
1.1. East Cairn Hill
The Pentlands' East Cairn Hill is located in the north and offers a steep slope towards the direction of Livingstone. Despite the fact that the hill above the Slap is muddy, it is frequently ascended from the Thieves' Road across ColdStone Slap. It has a height of (567m)(1860 ft).
1.2. Carnethy Hill
Scotland's Carnethy Hill is located 3 miles (5 km) to the northwest of Penicuik and is the second-highest of the Pentland Hills. The Carnethy Hill Running Club and the annual Carnethy 5 hill race bear its name. On the northwest side of the slope is Loganlea Reservoir. It does indeed have a height of (573 m) (1,880 ft).
1.3. South Black Hill
Similar to neighboring Harbour Hill in part, Black Hill stands out as having an incursion of microgranite or felsite. Near the northernmost point of the Pentlands, Black Hill is accessible from Balerno. It stands tall and unafraid at 563 meters (1860 ft).
2. Family Fun
The park offers a variety of activities that you can enjoy with your family.
2.1. The Pitstop Soft Play
A multi-level soft play area for kids under eight is called Pitstop Softplay. They allow parents a relaxing respite while also offering kids a pleasant and safe place to play.
2.2. Leaping Lemurs Soft Play
On a fun, vibrant 4-level structure, kids may play for up to two hours, and there's even a designated baby and toddler section for the youngest jungle explorers! The structure houses a cafe, chairs, a mezzanine area, and a particular space for zoo birthday celebrations.
2.3. Five Sisters Zoo
Over 180 different kinds of animals, birds, and reptiles from all over the world may be seen up close at the Five Sisters Zoo. Lions, lemurs, lynx, bears, meerkats, monkeys, parrots, porcupines, bat-eared foxes, rabbits, reindeer, and raccoons are just a few of the animals that you may see.
All of these animals combine to make for an interesting, instructive, and affordable trip for the whole family.
All throughout the day, there are keeper talks and feeding sessions. If you want to get up close, sign up for one of the Zoo's three daily handling sessions with snakes, bearded dragons, tortoises, hedgehogs, and huge African land snails.
The ring-tailed lemur feeding sessions, when you may hand-feed these incredible animals, are unquestionably a crowd favourite.
2.4. Paradise Island Adventure Golf
You will go from a shipwreck via sea caverns to a barren island with a lost lagoon on this golfing adventure. Then you proceed to the palm oasis before going into the verdant forest and the enigmatic tomb of the long-dead king.
In front of the remains of the abandoned congo camp is the vanished monkey temple. Everyone can have a good time thanks to Paradise Island.
2.5. Deer Park Ten Pin Bowling
The goal of bowling, commonly known as tenpins, is to knock down more pins than your opponent by rolling a heavy ball down a long, narrow lane toward a collection of objects called pins.
The objective of the game is very different from the sport of lawn bowls, or bowls, where the goal is to bring the ball to rest close to an immobile ball known as a jack. Play it with your family and have fun.
2.6. Kids Gone Wild
Family-owned and -operated Kids Gone Wild is run by Lauren and Rob. This Livingston- based company provides nature- and play-based activities to kids, families, schools, nurseries, and groups around Central Scotland.
3. History and Heritage
The Pentland Hills Regional park has a number of cultural and historic sites. They are beautiful and worth viewing. Some of them are listed here.
3.1. Torphichen Preceptory
An uncommon and intriguing window into Scottish history is provided by Torphichen Preceptory. It was enlarged in the next century after being first constructed in the 12th century around an old church.
The complex had a cruciform-shaped church with a nave, central tower, transepts, and choir, the tower and transepts of which are still standing, as well as other residential structures, and a hospital. In the 1400s, the church underwent yet another expansion, and a cloiste was finished.
3.2. Military Museum Scotland
The museum offers both indoor and outdoor exhibits, as well as a place to relax with a beverage and shop for mementos of your trip. They provide amenities for those with disabilities, and it is wheelchair accessible.
From World War I to the present, Scottish Military History is covered. The museum will constantly be developing, growing, and changing its exhibits.
3.3. Cairnapple Hill
Scotland's centre lowland region is dominated by the hill known as Cairnpapple Hill, which offers panoramic views of the whole country. Over the course of around 4000 years, it was frequently utilised as a significant ceremonial location.
At the time, it would have been equivalent to other well-known locations like the Standing Stones of Stenness. The top is located about two miles (3 km) north of Bathgate and is 312 metres above sea level.
The site was largely hidden by trees in the 19th century, but Stuart Piggott's 1947– 1948 excavations uncovered a succession of ceremonial structures from several ancient times.
For Historic Scotland, Gordon Barclay reinterpreted the location in 1998. It has been classified as an ancient monument.
3.4. Linlithgow Museum
With the Mary Queen of Scots statue, which has recently undergone renovation, the Linlithgow Museum looks magnificent. The trades and fraternities' banners from the collection have returned from conservation, and they will be featured prominently in the upcoming museum display.
For people of all ages, there are also a variety of interactive installations.
3.5. Scottish Korean War Memorial
The tombstone was built as a tribute to their lost comrades by the Lothians and West of Scotland section of the now-defunct British Korean Veterans association.
The Monument consists of a shrine encircled by two mounds that resemble the Ying and Yang on the Korean flag, as well as an arboretum with 1,114 native Scottish trees, one for each man who passed away.
The memorial, which is constructed in the traditional Korean shrine style, has name boards that record each of the 1,114 soldiers who passed away.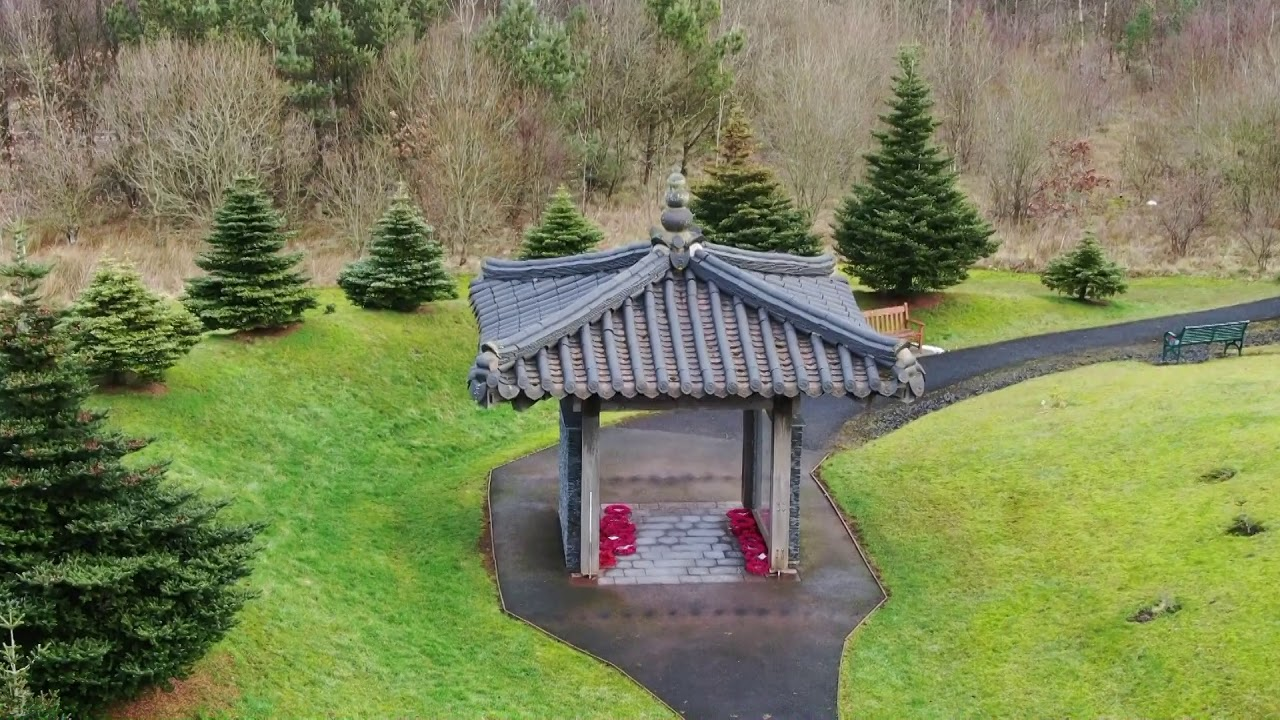 4. Shopping
4.1. The Centre
With more than 155 stores, The Centre is Scotland's premier shopping destination. These stores include well-known brands including Debenhams, M&S, Topshop, H&M, Boots, and Next.
Additionally, a tantalising array of eateries, including Wagamama, ASK Italian, Chiquito, and Nando's, are available every evening till late.
The Centre, located in the centre of Livingston, is conveniently located off Junction 3 of the M8, 15 miles outside of Edinburgh and 35 miles from Glasgow.
4.2. Livingston Designer Outlet
This Outlet has a fantastic Food Quarter with a wide variety of foods, from fish & chips to Chinese noodles, for visitors who wish to get a bite. In every category—accessories, cosmetics, clothing, footwear, home, jewellery, luggage, outdoor activities, restaurants, and sports—great reductions off RRP may be found.
To mention a few, there are brands like Tommy Hilfiger, Kurt Geiger, Fossil, Fred Perry, Lacoste, Radley, Marks & Spencer Outlet, Gap, Nike, and Le Creuset.
5. Adventure activities
5.1. Livingston Skate Park
This is the place to go whether you are an experienced professional or would like to educate yourself a new skill. So grab your skateboard, bike, or skates and join in on the free fun that is available to everyone.
5.2. Edinburgh Monarchs Armadale Speedway
Every Friday night from March to October, Edinburgh Monarchs races take place at the Scotwaste Arena. The Monarchs compete in the Premier League, an all-UK league that they won in 2003 and 2008.
To determine the winning team, seven-man teams compete in fifteen races. Each race is conducted on our 260-meter oval track with two riders from each team competing on 500cc bikes.
The motorcycles lack brakes and these machines speed at a startling rate, thus the rider's ability is what permits them to stop.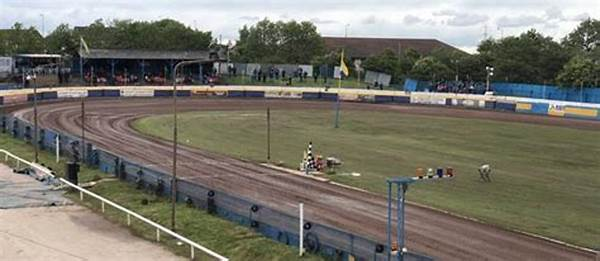 5.3. Delta Force Paintball
Located in the Bathgate Hills, west of Edinburgh, lies the Delta Force Paintball Center. The view of West Lothian and the neighboring areas from the paintball facility is breathtaking.
Players may enjoy an action-packed day of paintball play all year long in addition to the breathtaking landscape at their fantastic game zones. There are paint grenades, smoke grenades, and thunderflashes among the pyrotechnics offered.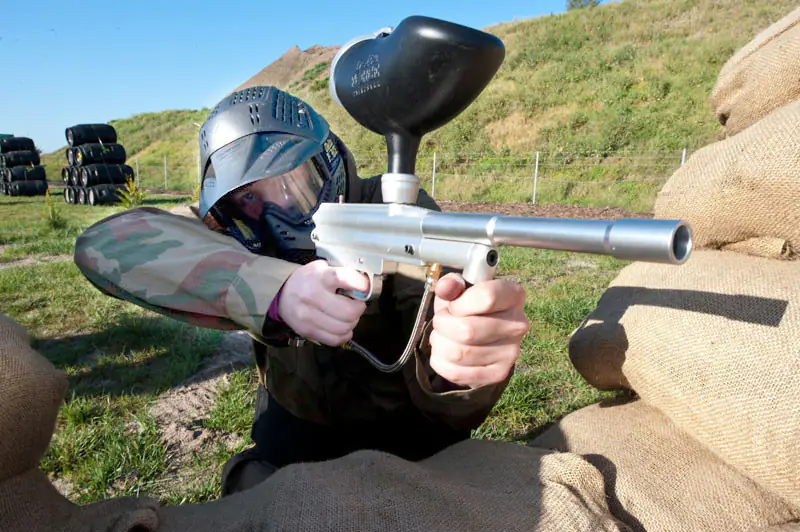 5.4. CPS Activities
CPS Activities was founded as a result of a personal search for enjoyable activities. People were aware of how much joy they may gain from various activities while participating in them.
This caused them to think how much enjoyment this may bring for others. It seemed sensible to start where one had been climbing for a long time.
The firm currently has access to a number of teachers from various fields. As a consequence, the staff here can teach you archery, abseiling, climbing (on actual rock and indoors), hill walking, mountaineering, and first aid.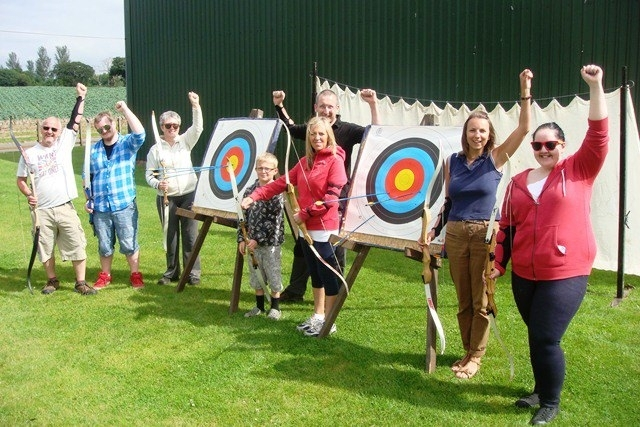 6. Nature
Over the last 330 million years, West Lothian has seen a great deal of development. If you know what to look for, you may find evidence of these shifts all around you.
6.1. Bathgate Hills
The Bathgate Hills' rocks date back more than 330 million years, when West Lothian was at the edge of a massive continent near the Equator. Discover the wonders of the Bathgate Hills, from landscapes to history, minerals, and habitats.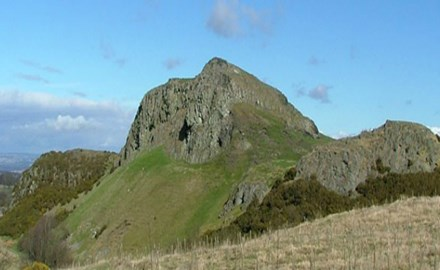 6.2. Peters Hill
Petershill, located on the north-east outskirts of Bathgate, was a limestone quarry in the 18th century, converted to reservoirs in the 19th century, and drained in 1986. It presently comprises regions of species-rich grassland, scrub, and marsh, as well as a significant geological site.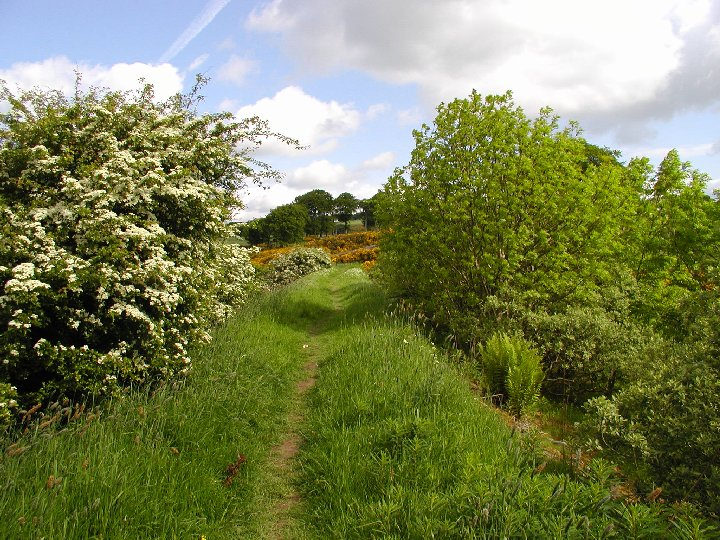 6.3. Hiking
Pentland Hills Regional Park, located a few miles south of Edinburgh, is a great place to get away from the city for the day. The park is 38 square miles in size and has undulating hills, peaceful streams, and beautiful moorlands.
Every year, some 600,000 people visit Pentland Hills Regional Park to enjoy hill hikes, fishing, horseback riding, and other activities. Hiking is also possible here, as there are several high peaks. Please see the Hiking section on their site for further information.
How long does it take to climb the Pentland Hills?
Take advantage of this 172-kilometer hiking track near Edinburgh. It's considered a difficult course, with a daily average of five hours and 35 minutes. These routes are ideal for walking and mountain biking rides, and there are few other people who will take their time.
6.4. Horse Riding
The Land Reform (Scotland) Act 2003 established the right to responsible walking, cycling, and horseback riding. Horse riding in the past has been a minority activity inside the Regional Park, but with expanding access to livery and stables, within and adjacent to the Pentlands, more riders are utilising their right to visit the hills.
The Regional Park has collaborated with landowners, the British Horse Society, and local stables to provide safe and accessible paths across the hills that take into account the demands of horse riders, other recreational users, and land management requirements.
Due to the risk of unexpected explosions, horseback riding is prohibited within the Ministry of Defence training area.
The Pentland Hills Regional Park is a nationally and globally recognised protected environment jointly maintained by the City of Edinburgh, Midlothian, and West Lothian Councils.
It is a living, functioning landscape, which gives wonderful opportunity to experience and appreciate the outdoors. It is sculpted by glaciers and water, then moulded by thousands of years of human contact.
The Park's 9160 acres are visited by 600,000 people each year, but it remains a sanctuary of calm and seclusion. A break from city life.
Walks are included below and on the Bus Route Guide: Capital View Walk From Hillend look out for the Castle posts for this fairly strenuous 3 mile walk which takes between 1 and 2 hours.
Take in the magnificent views across Edinburgh and the Firth of Forth.
Bus numbers 4, 15 or 15A to Hillend. Glencorse View Walk An easy walk of 2 and a half miles which should take an hour and a half. From Flotterstone Visitor Centre follow the Heron marked posts.
Head along the Glen Corse burn to the reservoir.
On a clear day, Ben Vorlich (985 m) may be seen to the northwest. East Cairn Hill is your next destination. Continue along the ridge, staying to the left of the fence, before going over Grain Heads (525 m) and the western slope of The Mount (532 m) on your way to Deer Hope col.
Take caution since this section of the route is difficult, swampy, and steep. Continue to the left of the fence and pass beneath the peak of Weather Law (512 m) before descending to another col at the foot of East Cairn Hill.
Follow the stone wall up East Cairn Hill to the unmarked top.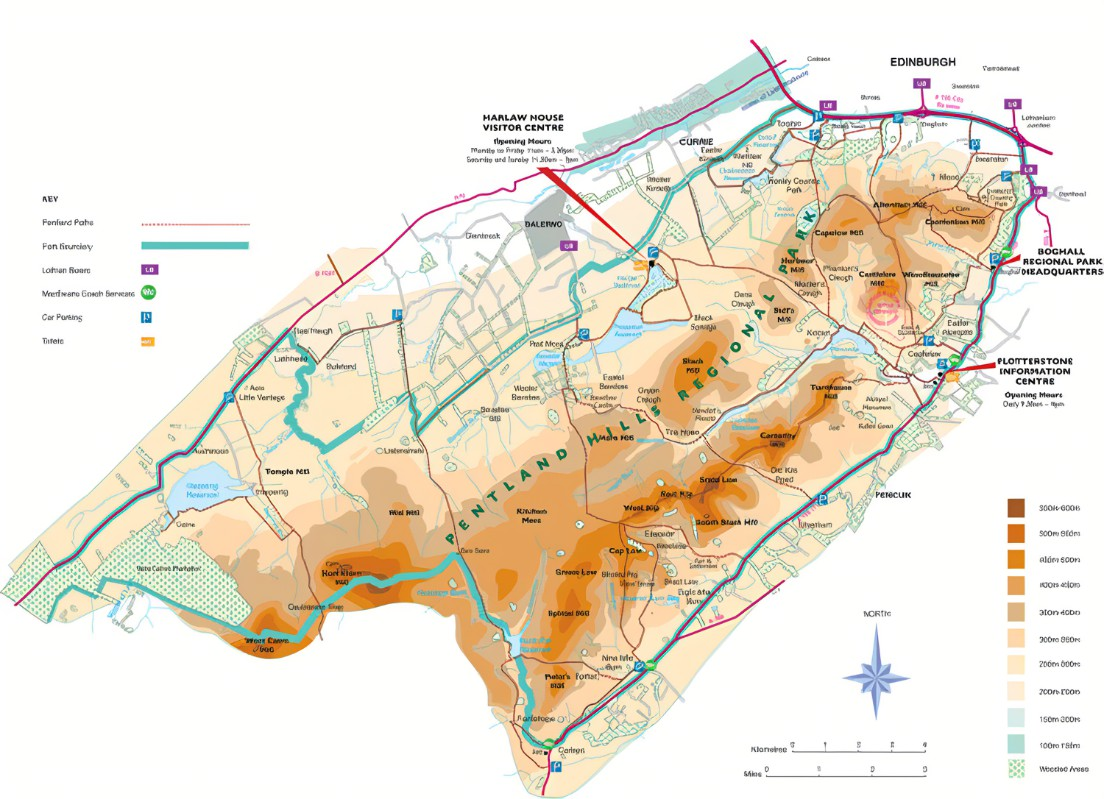 Bonus: 7. Play Parks
7.1. Polkemmet Country Park
Attractive 68-hectare (168-acre) public destination near Whitburn featuring forest trails, play area, picnic and BBQ facilities, Visitor Centre, golf course, driving range, bowling green, as well as the Scottish Owl Centre. Free entry all year.
7.2. Almond Park
A huge park on the northern side of the River Almond featuring river/woodland walks, playparks for children aged three to eighteen, external gym equipment, a nature path, calibrated walk, boardwalk, and picnic areas.
7.3. Eliburn Park
A district park in Eliburn, Livingston, comprising play spaces for children aged three to eighteen, a parking garage, a picnic area, forest trails all around reservoir, three football fields, a kick pitch, a pavilion, and a route network which thus connects to Livingston's vast foot/cycle route.
Conclusion
Finally, I'd like to point you that the Regional Park contains a lovely range of medium-sized hills ranging from the City of Edinburgh bypass all the way down to Carlops. The Park is managed by three local authorities and consists of both publicly held property (such as Hillend, Bonaly, and Harlaw) and privately owned area used for farming and sport shooting.
Many birds and animals live in the reservoirs that dot the terrain. I am sure you are pondering to visit Pentland Hills on your next holiday to spend quality time with your loved ones.
Read more here.