Ottawa is no exception to the rule that cities offer a plethora of possibilities for art galleries. The majority of collectors and art buyers support artists by purchasing their work from art galleries.
Many art galleries offer a variety of alternatives for discovery and acquisition, connecting the public with art that can enrich their experiences or add value to their collections.
Ottawa's market is the best place for art gallery lovers; some do custom framing too. You can also search for your favourite artist in these places. Listed below are some of the most famous art galleries in Ottawa.
Here are Some Famous Art Gallery in Ottawa :
1. National Gallery of Ottawa
The National Gallery of Canada is a vast, multicultural art gallery that showcases Canadian and international artwork. The gallery is located in downtown Ottawa on Parliament Hill. The building's pink granite and glass spires resemble the copper-topped buildings in the vicinity.
The Gallery exhibits both classic and contemporary Canadian art, in addition to an exceptional collection of indigenous art.
There are many wonderful works of art, many from Canadian history and a considerable number from Europe and the United States as well.
Suggestions – If you want to check out the shop before you leave, make sure you get to the entrance well before closing time, as the shop will not admit any more shoppers once the gallery closes.
Website – https://www.gallery.ca/
2. Snow Goose Gallery
The Snow Goose Gallery is a small gallery that specializes in Native American art. The staff is informed and cordial, and the artwork displays genuine craftsmanship. The prices are reasonable, and the store is attractive.
The personnel at this gorgeous boutique dealing in Indigenous art, jewellery, and trinkets were polite, eager to demonstrate the merchandise, and informed. Their wares stress genuine craftsmanship, and nothing here appears gaudy or inexpensive.
The store is attractive and stocked with intriguing items. The costs were reasonable.
Suggestions – This is the location to visit if you wish to purchase genuine Canadian handicrafts and presents. The shop is one of my favourites in Ottawa. In addition to First Nations and Inuit handicrafts, they also sell non-Indigenous merchandise.
Compared to other souvenir and gift shops in Ottawa, this shop carries a superior selection of local and national items. There are no imports. To my knowledge, I've never seen any of their products labelled "manufactured in China, etc."
Although some goods are pricey, this is an excellent store that has something for everyone. Moccasins, traditional Inuit and First Nations sculptures, Pangnirtung caps, small ornaments, traditional jewellery, smoked salmon, maple syrup, and many other goods are available.
Over the years, I've purchased a variety of goods from The Snow Goose for myself, my family, and my friends due to the staff's helpfulness and friendliness.
Website – https://www.snowgoose.ca/
3. Orange Art Gallery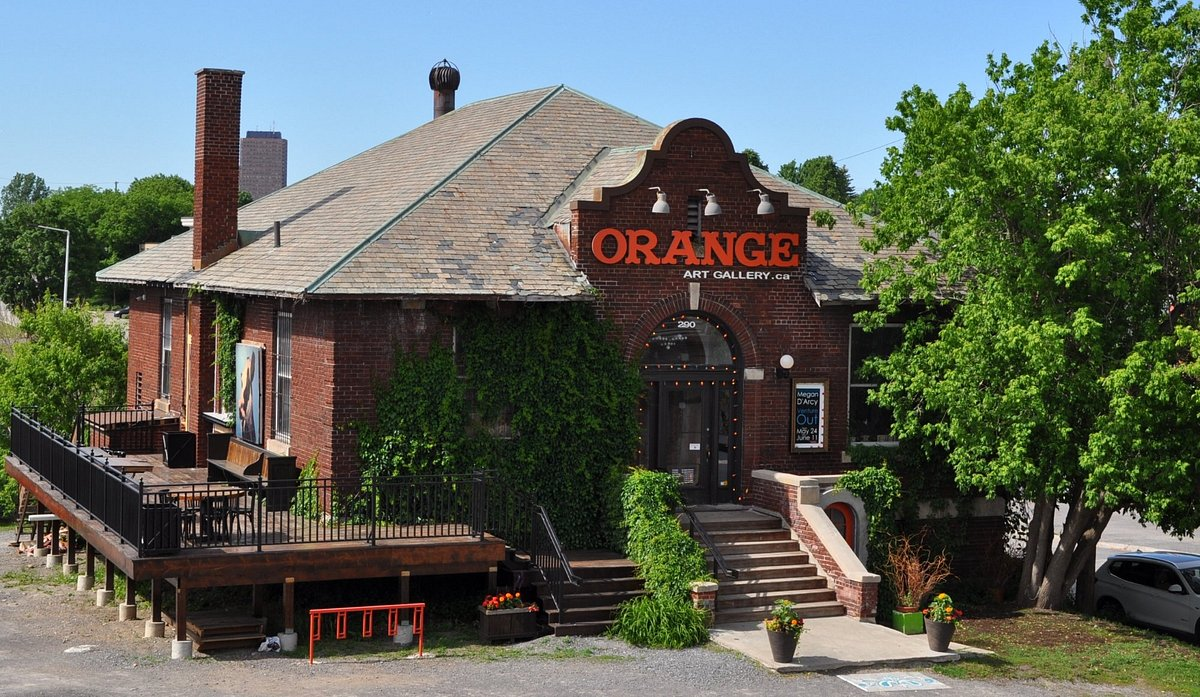 This well-known Parkdale Market art gallery exhibits a wide array of contemporary art, from abstract paintings to metal sculptures, as well as the work of some excellent local artists.
The gallery's current exhibition schedule permits it to display works by a greater diversity of artists more frequently than ever before. This hidden gem is ideal for those seeking a unique and interesting art experience in Ottawa.
The Orange Art Gallery also provides art lessons and a series of sessions with the gallery's artists, with registration required in advance.
With its well-preserved old-style architecture, abundant natural light, lofty ceilings, and hardwood flooring, the gallery is an ideal location for a range of special events. They host exhibitions with numerous painters. The staff is really knowledgeable. The structure is both historic and elegant.
Website – https://orangeartgallery.ca/
4. Ottawa Art Gallery  
The Ottawa Art Gallery is a municipal gallery located in the Ontario city of Ottawa. It has become one of the premier venues for modern art in the city, with a full exhibition and programming calendar that includes public, educational, and community programs.
The collection of the art gallery comprises paintings, sculptures, and photographs by Canadian artists, with an emphasis on imaginative answers to societal challenges.
Five stories and approximately 55,000 square feet of mixed-use area comprise the gallery. There are rooftop terraces, multipurpose rooms, and an art studio for community-led events and film screenings.
The gallery's gift shop sells ceramics, textiles, jewellery, books, homewares, and art materials to visitors who wish to take some artwork home. Their goods assortment prioritizes supporting Canadian regional artisans and artists.
Website – https://oaggao.ca/
5. Wall Space Gallery + Framing
Wall Space Gallery + Framing is a modest but well-established art gallery in Ottawa that specializes in displaying the works of Canadian artists. The gallery features a variety of contemporary artworks by some of the country's most gifted artists, including acrylic light sculptures by Kal Mansur and paintings by John Barkley.
Kelly Grace, another artist who has exhibited at Wall Space Gallery + Framing, is well-known for her portraits that echo 1960s detective television episodes.
It is a charming gallery tucked away on Richmond Street. This small gallery features an impressive lineup of Canadian artists with continuously changing exhibits and new works of art. This is one of the best locations in Ottawa to view exceptional artwork.
Website – https://www.wallspacegallery.ca/
6. Studio Sixty-Six 
Studio 66 is a tiny yet pleasant neighbourhood art gallery that showcases a wide variety of Canadian galleries and local artists. Carrie, the proprietor of the gallery, has a good eye for art and is very knowledgeable about the artists and their processes, as well as sympathetic to her customers.
Studio 66 has something for everyone, from inexpensive to more expensive works, so it's a terrific place to visit whether you're wanting to purchase or simply observe the artwork on exhibit.
The studio is a wonderful place to view and purchase locally-made artwork. They are really receptive to new artists and maintain a spotless environment. But, because it is in the Glebe, the entry is inaccessible. Once inside, there is an elevator and the studio is accessible to anyone using a wheelchair.
Website – https://studiosixtysix.ca/
7. L.A. Pai Gallery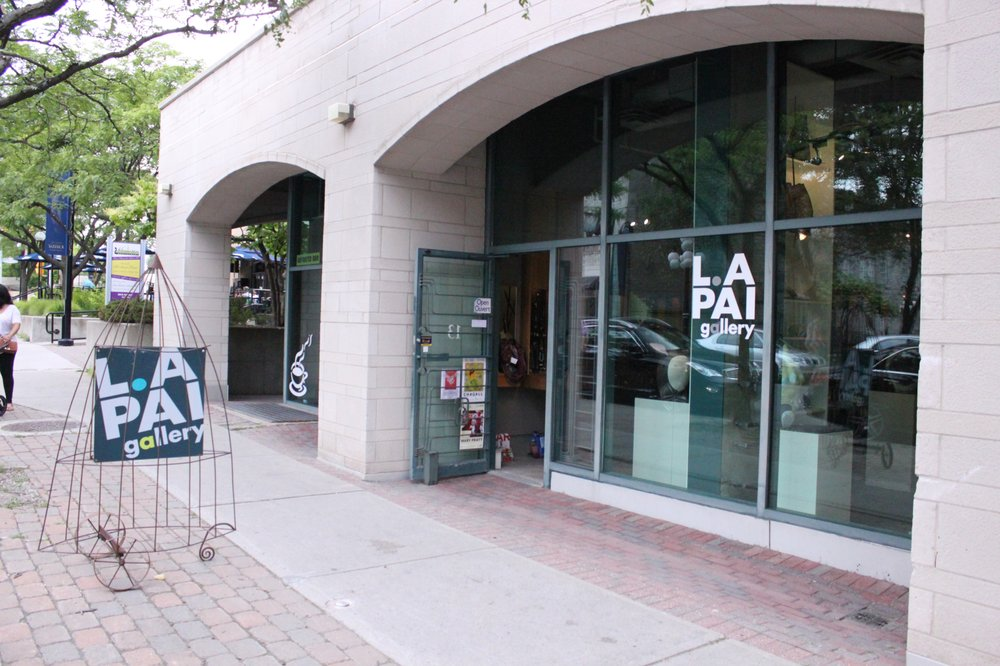 Lisa A. Pai launched the L.A. Pai Gallery in 2000 with the intention of showcasing innovative artists from diverse backgrounds. The gallery has been operating for almost twenty years and specializes in sculpture and jewellery by both new and recognized Canadian artists.
Similar to the Orange Gallery, L.A. Pai has a roster of artists whose works are available for purchase on their website. Also, the selection of artists has remained distinct and broad, including jewellery and sculpture items that are tactile and three-dimensional.
Also, the gallery features spectacular installations that come and go as featured works. Previous installations can be viewed for reference on the gallery's website.
The gallery is currently open to the public under rigorous COVID requirements for hand hygiene and physical distance. Currently, visits are also strictly by appointment only.
Website – https://www.lapaigallery.com/
8. Galerie St-Laurent + Hill – Ottawa Art Gallery
Ottawa's Galerie St-Laurent + Hill is a well-regarded and well-kept private gallery. The proprietors have a great eye for exceptional art, and their exhibitions are consistently well-attended by patrons.
The gallery staff is cordial and accommodating, providing information on other galleries and locations where contemporary art can be found in the city. The gallery features an outstanding collection of modern art, including works by some of Canada's most renowned artists.
This is by far the finest private gallery in Ottawa. The owner, Pierre-Luc Saint Laurent, has always had a keen eye for extraordinary works of art. I enjoy the artists he represents, and his exhibitions have been on the "must-see" list of serious collectors for decades.
Website – http://www.galeriestlaurentplushill.com/
9. Applecrate Galleries – Ottawa Art Gallery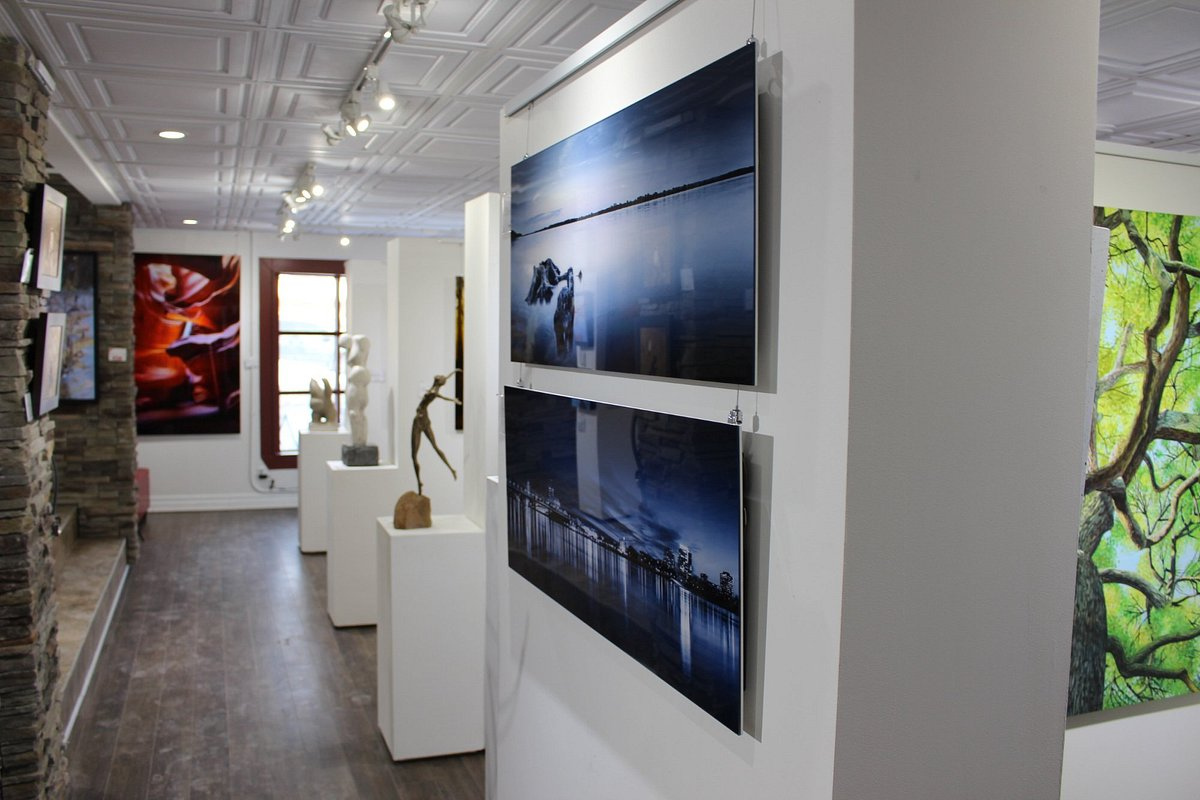 In Manotick, Ontario, AppleCrate Galleries is a new and popular art gallery. By showcasing a variety of intriguing artists from throughout the globe, the gallery provides an educationally fascinating experience.
The venue is well-designed and ideal for summertime outdoor performances. The staff's friendliness and knowledge of the artwork enhance the enjoyment of the encounter for guests.
It is an excellent art gallery with astounding pieces. At this vernissage, both sculptures and paintings are highlighted.
Website – http://www.applecrategalleries.ca/
10. Gordon Harrison Canadian Landscape Gallery
Gordon Harrison Canadian Landscape Gallery is a prestigious art gallery that exhibits the finest Canadian landscape paintings. The gallery's extensive and diverse collection comprises both historical and modern pieces.
Website – http://gordonharrisongallery.com/
11. Galerie D'Art Vincent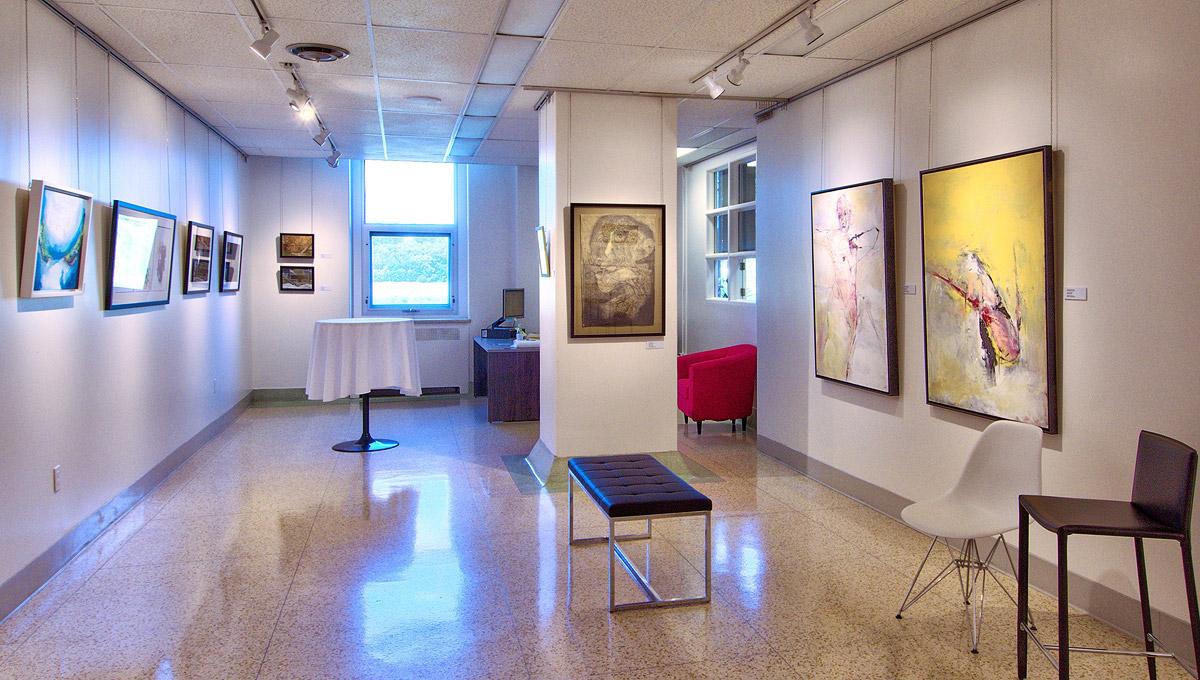 The Vincent Galerie d'art is a well-known art gallery in the city. It boasts an extensive collection of artworks from a variety of eras and artistic movements, making it a perfect venue to investigate various artistic influences. The gallery's excellent collection of French Impressionist paintings is well-known.
Website – https://inuitfinearts.com/boutique/
12. Rothwell Gallery and Framing Ottawa
Ottawa's Rothwell Gallery and Framing features a chosen collection of new and original works by Canadian artists.
As they are passionate about art and ensuring that your works appear their best, they specialize in bespoke frames, employing their knowledge to create the finest displays for your artwork, medals, unique awards, diplomas, and other mementoes.
Also, they are experts in the conservation and restoration of artworks, needlework, and dry mounting.
Whether it's an original work of art, a family photo, your favourite vinyl recordings, or your children's greatest turkeys and noodles, a personalized picture frame may be used to personalize, protect, beautify, and elevate any room.
They have vast experience cleaning and repairing paint, glass, and fibre, among other materials. Even with bespoke framing, they employ the highest quality materials for storage, ensuring the longevity of your pieces.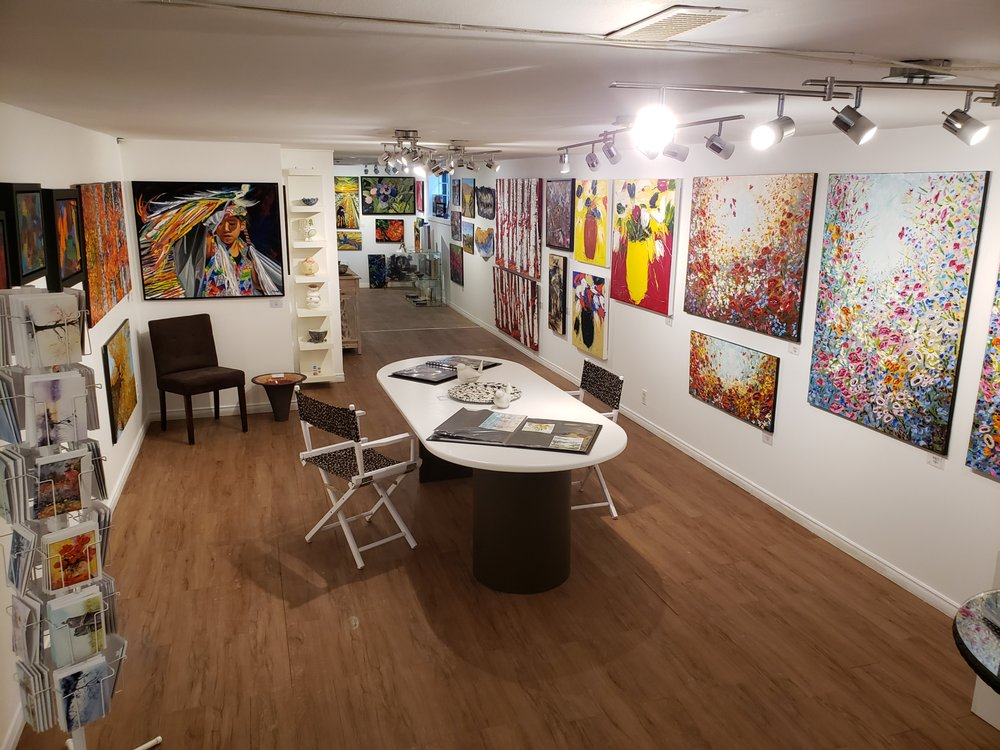 Note however that they are closed on Sundays and Mondays. We also observed that their operating hours are very brief, so if you want to maximize your experience, we suggest arriving early.
Whether you are wanting to sell properties, remodel your office for a corporate event, or create a professional and unique setting that reflects the spirit of your business, they will be able to assist you in selecting the most appropriate artwork to enrich your workspace.
Website – https://rothwellgalleryottawa.com/
In the End
We hope you liked our ranking of the greatest art gallery in Ottawa is now complete. All these galleries are unique and offer a diverse array of art viewing experiences. You should definitely make it a point to visit at least some of them on your next Ottawa visit.
We hope this list assisted you in locating new art galleries to visit.
Read more from us here.