Tired of meeting new people through mutual friends or being set up by your family members and looking for somewhere new to connect with people who share your interests? We got you.
12 Best Dating Apps in Canada
Singles can explore far and wide with the aid of the best dating apps in Canada, meeting new individuals from various walks of life.
Due to its success in helping people find companions, online dating is quite well-liked in many regions of the world.
The existence of numerous dating websites in Canada is another evidence that online dating is rapidly expanding in popularity there.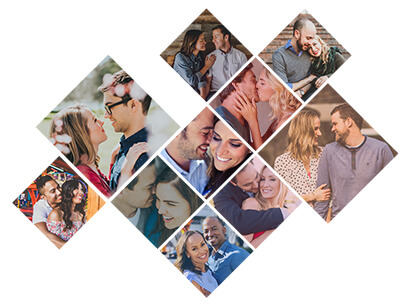 Dr. Neil Clark Warren developed the high-end online dating service eHarmony because he thought there had to be a better way to fall in love and start a relationship than by chance and happenstance.
Dr. Warren realized that the compatibility of the spouses made the difference between successful marriages and ones that ended in divorce throughout his many years of working as a psychologist & counsellor.
Dr. Warren concluded that some innate traits can indicate compatibility and, subsequently, long-term fulfillment after years of practice and years of research & development.
eHarmony has widened its geographic reach over time to include nations and regions like Canada.
Creating a Profile and Registering
One of the best dating apps in Canada, it costs nothing to sign up with eHarmony and create a profile, but you will need an email address & password to do so.
Giving as much private information as you can about yourself & your potential match is required in the subsequent steps.
You will be asked to provide some basic information after successfully creating an account and signing up for the service to help the system focus your search on people who match your criteria.
To find compatible connections based on your personality, you'll then need to answer compatibility questions. The system will then show you all of the profiles that it thinks match your personality.
Key features
1. The eHarmony Affinity Matching System
For long-lasting and satisfying relationships, this tool matches singles based on 29 unique dimensions of compatibility.
2. Locate Local Singles Online
eHarmony connects its users with compatible locals in their local communities, including Canadian cities like Vancouver, Ottawa, Montreal, Toronto, and Edmonton.
3. Love and Peace
For individuals looking for healthier relationships, there is a network called Love and Harmony that offers dating and relationship guidance.
Members of this online community can get knowledge from the experiences of their peers and a variety of relationship professionals.
4. Date Suggestions and Advice
Finding the perfect date idea or planning/organizing a date might take a lot of work for some people.
However, it doesn't have to be challenging. Members can access relevant advice and recommendations that will help them save time and money through the materials on these pages.
Privacy Policies
The privacy policies of harmony & all its affiliates are disclosed in the company's privacy policy.
The information they gather, how they gather and use that information, how they disclose that information to third parties and other details are all spelled out in the privacy policy.
To guarantee the safety & security of members, it is crucial to highlight that as a top online dating service, eHarmony has engaged in SSL Encryption & other Fraud Protection Systems.
eHarmony is aware that the client is king, they have made sure to give every user a unique experience in that regard.
This is different from other best dating apps in Canada, the kind of website where you can post some boilerplate text and wait for replies. Instead, based on the outcome of the compatibility test, members give up their ability to choose the system.
Only the small number of matches that the website offers each day are available to members for interaction. The site will propose other matches if you use it more frequently.
This tactic has elevated eHarmony Canada to the pinnacle of the online dating sector throughout the years.
In search of a relationship on the best dating apps in Canada,? If you're looking for love and friendship anywhere in Canada, Elite Singles is the site for you.
EliteSingles is the place to meet educated singles in Canada, with over 90% of members possessing a bachelor's, master's, or doctorate.
Creating a Profile and Registering
You must enter your gender & the identity of the individual you are looking for on Elite Singles before you can proceed. You will then be asked for an email & a password to log in in the future.
The following phases will ask you for general personal information about yourself, such as your education level, job position, marital status, etc., as well as details about a potential match, like their height, weight, level of education, social habits, etc.
Specifications
1. Intelligent Matchmaking
The matchmaking algorithm at EliteSingles is always being improved in order only to present the singles who are the most pertinent to their members' online activity and search criteria.
With all the hassles and pressures of city life, it only makes sense that your preferred dating site offers you the profiles of 3–7 users who fit your criterion for compatibility based on your personality test & broad search parameters.
2. Personality Assessment
One of the few free best dating apps in Canada, EliteSingles, requires its users to complete a FREE personality assessment that examines their unique traits and makes it easier to introduce and match users with people who share their interests.
The test is broken down into 10 components that thoroughly assess various personality traits of participants.
3. Advice for Expert Profiles
Finding a good match on any dating platform begins with having a detailed member profile. However, it can be difficult for educated people to find the time and the right words to best represent themselves without coming off as boastful.
This is where EliteSingles Professional Profile Advisors can help. You can discover how to write an interesting profile with the assistance of professionals.
4. EliteSingles Journal
This is an online publication that offers timely information and recommendations for online dating.
5. Inter-City Portal
There is likely a fellow educated single out there, whether you call Toronto, Vancouver, Ottawa, Montreal, or Calgary home.
Privacy
EliteSingles has made an effort to make sure that users feel safe & secure while using the platform. To do this, they carefully screen new users and use fraud detection and SSL encryption technologies to give users the finest possible online dating experience.
Members can also check the privacy statement, which outlines how and with whom their information will be used.
You have never used an online dating site that is that simple to use. EliteSingles offers a website that is delightful to use, incredibly stylish, and easy to navigate.
With the aid of recently released iOS & Android apps for smartphones and tablets.
With over 25 languages and availability in over 80 countries, Zoosk is a market leader in mobile dating.
Zoosk focuses on assisting singles worldwide in finding the appropriate Match by offering a specialized dating experience while utilizing cutting-edge technology and giving you a serious relationship.
With more than 35 million users, Zoosk is one of the biggest online dating services.
Creating a Profile and Registering
The process of joining Zoosk is alike to those of other best dating apps in Canada. With Zoosk, you may choose between registering with Facebook, Google+, or your email address.
The initial stage of using this online dating service is to enter your gender, the gender of your possible Match, email address, password, and birthdate.
You'll start a quick 3-step registration procedure after signing up that includes entering your location (in the form of a zip code), uploading or importing photographs, and your ethnicity, height, body type, education, and parenting responsibilities (if any).
Key Elements
1. Advanced Search Filters
You can choose to narrow your match searches based on information like the person's city or neighbourhood of residence.
2. Matchmaking Service based on Science
This tool makes a variety of compatibility queries available, improving your chances of meeting other members who share your interests.
When registering on the platform, it is advised that new users provide accurate information because this information is crucial in deciding the type of Match you will receive.
3. A Single Match Per Day
Zoosk offers each of its users one match recommendation each day based on the data they have provided and its behavioural matchmaking algorithm; however, you are not required to accept the Match, you also have the choice to refuse one.
4. The app Zoosk
You may connect with other members while you're on the move with the Zoosk app, which is accessible on all major app stores.
5. Profile Enhancement
Members can use this tool to boost their profiles, making them more visible and so generating interest in and attention to their profiles.
6. Dating Advice
This is the spot to go if you're interested in learning more about your dating habits because you'll find useful information here.
Privacy Policy
The Zoosk privacy statement explains in detail how members' information is protected, used, and shared, as well as the member's rights and obligations regarding Zoosk's online privacy practices.
In general, Zoosk has worked to implement safeguards and protections for the information they get from members.
Usefulness
Zoosk's popularity lies in its straightforward method of matching users. Members are not required to spend hours answering lengthy questionnaires.
Members will only need to spend days experimenting with the site after they fully grasp how it operates because of the user-friendly design & interface.
The website and app both include uncluttered areas where each member's profile is elegantly shown one at a time.
Regardless of what you are doing, whether it be looking up who is online or checking through profiles, this guarantees that you will only ever be watching one person at once.
The choice to switch back & forth between profiles is another option.
One of the best dating apps in Canada with more than 22 years of expertise in matching up with eligible singles, Match is known as the founder of the online dating sector.
They now provide services to millions of happy members in 24 different nations.
One such nation is Canada, where Match is the top dating service for Canadian individuals looking for love, fulfillment, and long-term relationships.
Creating a Profile and Registering
On the platform, everyone can sign up for FREE. You will be asked for some basic private details when you first join up, such as the gender, the sexual preference of your ideal Match and your zip code.
You must enter your zip code, email address, & password for future logins in the window that appears.
Your date of birth is a crucial need as well because Match connects members based on age range. After that, choose a decent username, and you're ready to go.
Features
1. Advanced Messaging
Every relationship requires communication. Thus Match has worked to give its users unmatched messaging options that make it easier for members to get in touch.
2. Regular Games
It can be difficult to fall in love or start a relationship on one's own, especially if you're a timid person. Match members have the choice of receiving suitable matches daily via email as a fix for this.
3. Program of Guarantee
Match guarantees to its members that they will discover someone special there since they firmly believe this to be true.
To do this, they created a scheme called "I met someone GUARANTEE," which guarantees users will find love within six months, failing which they will receive a refund.
4. Profile Pro
These members now have access to the professional dating site ghostwriters known as Profile Pros due to this function.
Through their professional profiles, these users can stand out from the crowd, attract, and make a wonderful first impression. Members can use this service for a modest cost.
5. Personality Assessment
Match offers its users the opportunity to take a personality test that enables them to choose the ideal life partner.
Privacy
Particularly for those who utilize online dating services, privacy is of the biggest significance for the best dating apps in Canada.
This is because you divulge sensitive and private information, containing private information like true identity, geographic location, and visual content.
How information is used is governed by the match privacy statement. In general, user information may be used for a variety of purposes, including the delivery of goods and services, account management, research & analysis, communication, advertising, etc.
Despite all of its advantages, utilizing Match is somewhat difficult. It can be difficult for a newcomer to sign up on the platform because you have to opt in by doing so.
As a result, you will need to create an account on the platform before you can preview the website as a new user.
On the other hand, some people could find it difficult to navigate the website, particularly those who are less tech-savvy.
5. Interracial Match
The best and most popular interracial dating site, Interracial Match, brings together compatible individuals from Canada and around the world.
The platform's goal, as its name implies, is to close the gap between individuals from different origins by promoting the message of love to people of all racial, ethnic, and religious backgrounds It surely comes under the best dating apps in Canada.
Creating a Profile and Registering
You have TWO sign-up options when registering on the platform: you can use either your email address or Facebook. You will be routed to a website where you must complete a sign-up process if you want to join via email.
Create a profile, add photos, and find a match, you can also choose to register and upload your images using Facebook.
Feature Highlights
1. Online chat rooms
Web video chats, winks, and other sophisticated messaging services have been invested in by Interracialmatch because communication is the foundation of online dating.
2. Interethnic forums and blogs
Members of the interracial forum have access to a central location where they may engage in conversation, connect, & learn more about interracial relationships.
3. Ideas for Interracial Dates
Due to competing traditions and beliefs among the participants' diverse racial and cultural origins, it can occasionally be challenging to plan a date.
4. Three-Step Registration
Contrary to other online dating services, Interracial Match's sign-up process is straightforward and doesn't involve lengthy questionnaires or personality tests.
Privacy Principles
Interracial Match upholds extremely strict standards for the privacy of its members' data, including IP addresses and financial information.
As a result, they offer protections that guarantee the confidentiality of their members' information and the privacy of their members. PayPal and SSL Encryption for secure money transfers are a couple of the measures.
The privacy policy also spells out exactly what information they can divulge to other users as well as to outside parties like advertising.
It's crucial to remember that members always have the freedom and right to change, update, or remove their personal information as they see fit.
Easy to Use
The sign-up box is located just at the TOP left side of the home page, making it quite simple to figure out what to do after you've arrived at the website.
The website offers customers the choice to register or log in using either their email address or Facebook right away.
Members may also use their smartphones to browse their preferred dating sites while on the road due to the multiracial app.
You only have two options when it comes to Tinder. Either swipe left or swipe right. Simple, no?
It's a lot simpler than that, there are millions of users, and with only one swipe, you can connect with your ideal Match.
You are welcome to sign up even if you are a part of the LGBTQ+ community. This top-notch dating software takes pride in its ability to accommodate diversity without a single problem.
One of the most popular dating applications today, Tinder, even has a website version. Through this software, users can connect and arrange in-person meetings with those who share their feelings for one another.
But before setting up your profile, you must be clear about who you want to meet. This will assist the algorithm in recommending your selections, this comes in the list of Best Dating Apps in Canada.
Numerous people have found their true love due to Tinder, in particular those who don't have access to face-to-face dating possibilities.
Tinder has you covered if you're a shy person because you'd feel more at ease in front of a screen.
Characteristics
1. BOOST
You stand a good probability of finding a match with this feature. With this function, you can spend the first thirty minutes at the top of the list so that potential suitors can see your profile.
2. SUPER LIKE
You can send a super like to a member on Tinder once each day. You can sign up for the premium account if you'd like to have more amazing likes. Super like is a wonderful feature because it conveys your love for a member.
Free features on Tinder include immediate matches, unlimited likes & swipes, finding other users worldwide, the ability to go back and rewind your swipe, and many other fantastic features.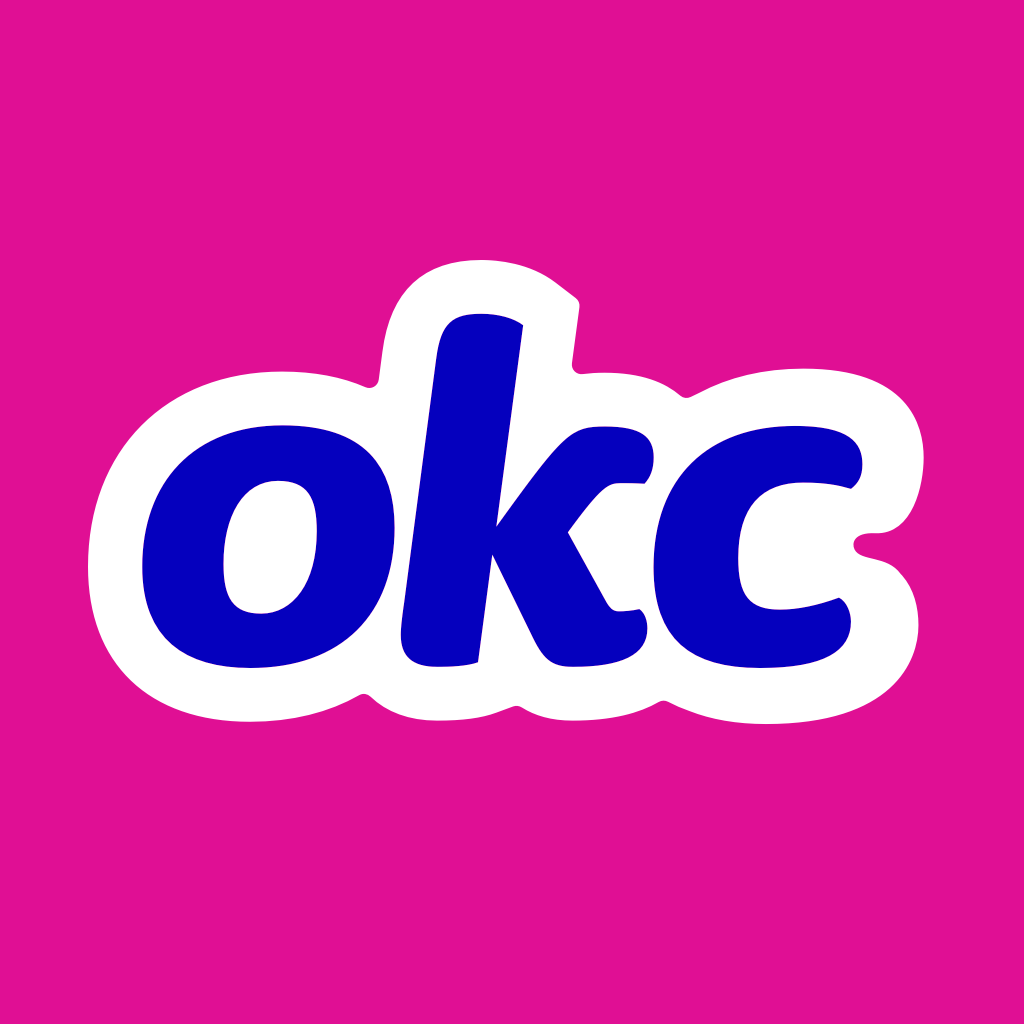 It has a double swipe left & right feature, just like Tinder. The site has users from all walks of Life and throughout the age spectrum, but the bulk belongs to the 25–34 age group.
You are questioned about your specific search criteria when you register. The system uses your response to match or suggest persons to you.
You already have a new profile waiting to be paired with someone within five minutes. You can register using Facebook to speed up the sign-up procedure.
You must enter your preferences if you want to get the most out of this dating app. It guarantees a hassle-free encounter with your ideal date.
Finding that date is more likely if your profile is well-designed and appealing.
Features
OkCupid's simple and tidy design makes it easy for users to move around the app without running into any problems.
The tabs located at the top menu make it simple to see the features and functions. Here are a few special elements that make this app the ideal dating app.
Members can easily message each other for free.
Search for matches
Keeping a record of your preferences
View your likers.
No advertisements
Everyday auto boost
Receipts for reading messages
View user-generated responses to questions
Bumble was created by Whitney Wolfe, a former employee of Tinder, and it is extremely similar to the dating app Tinder.
Women are in charge in Bumble, as when a match is made, the lady must approach the male first.
Then, if he's still intrigued, the male will respond. It's one of the greatest dating apps available, and if you live in Canada, it's the best app overall for finding dates.
The ratio of men to women is 50:50, and it is clear that the possibilities of finding a lifelong companion are slim, considering the number of engagements & weddings that follow matches made on Bumble.
The app is aimed at men and women seeking hookups or casual dates.
You can select to register with your Facebook account's phone number, and the sign-up process is quick. Because Facebook uploads your data to Bumble, using Facebook makes the procedure simpler.
When the dating app first debuted, members who did not have Facebook accounts could not sign up. However, following multiple member concerns, members were permitted to register using only their phone numbers.
Most users have good profiles with contact information that is simple to find. The lack of a search box is the sole drawback of this dating app.
Highlights
If finding a partner is not your goal, you can change to the BumbleBff mode to meet people who have almost all of your interests in common.
The software will pair you with possible buddies who you could even hook up with if you precisely fill out your requirements.
9. The BumBizz
For those who are interested in business, Bumble offers another alternative. Bumble has you covered if you're seeking business partners, contacts, or investors.
This dating software primarily intends to combat the widespread practice of traditional swiping in the online dating industry.
Men would get matches through this app, which became known as "bagels." After that, they would have 24 hours to accept or reject.
Sign-up Process
It's quite simple to sign up for this dating app, you will be finished in only five minutes. Coffee meets bagel requires members to use Facebook to confirm their identity to ensure that they are real members.
Without Facebook, there can be no CoffeeMeetsBagel account.
Women have complete control over the message they receive due to the lady's choice feature. The boys receive roughly 21 excellent matches, or "bagels," every noon.
Features
1. Discover
The discover function lets you uncover other people you might like by looking beyond your direct matches.
Act quickly if you find someone you like using this function because the discover feature is always updated.
2. Give
With this function, you may help your friends find partners. If your friends read the suggestions you offer them, you'll get a free bean right away.
Woo, you may express your genuine interest in someone by using this function.

A specialized dating website and app that embraces diversity is called BlackPeopleMeet.
All races & ethnicities are represented in the BPM community, but black, biracial, and multiracial singles make up the bulk of users.
With consistent growth, BlackPeopleMeet now boasts the largest community of Black individuals in North America.
Black Canadians may join this progressive group to meet potential partners who have similar backgrounds, morals, and cultural awareness.
You don't have to fit into a specific box to be a part of this network because BlackPeopleMeet supports both interracial and black dating.
Married people who were looking for matches online have the opportunity to be open and sincere on the dating service Ashley Madison.
It is said that "Life is short. Undoubtedly contentious. Have an affair," but Ashley Madison has had almost 60 million registrations.
Single and not-so-single people all over the world have found this Canadian dating service to be appealing.
They frequently consist of people who are searching for something because they believe something is missing from their current connection.
Hinge consistently ranked among the best dating apps in the United States & Canada because it is genuinely effective at finding quality matches.
The Hinge app forbids users from mindlessly swiping by asking them to like or remark on a specific section of the dating profile, which allows for a lot more meaningful connections and stimulating talks.
On Hinge, the initial message counts, but that doesn't mean you have to think of a clever pickup line to catch someone's eye.
It only takes writing "Go Canucks" on a photo of a hockey game to get things started. You should be able to establish a connection as long as you are being genuine and asking insightful questions.
Before consenting to a first date, most Hinge users are curious to learn more about a potential partner's sense of humour and background since they prefer relationships over a run of one-night hookups.
Final Note: Best Dating Apps in Canada
We have made this detailed guide on the best dating sites in Canada for your perusal and safety.
You might be an Instagram user, a Facebook supporter, or even a Snapchat club member. No matter where you fit in, remember that there is an entirely new world out there for you to discover.
There are many different dating apps available, some enable you to connect with people who share your interests.
You will learn about Canadian dating apps that work like magic here. All the best!
And send us a wedding invitation too if you are successful!
Frequently Asked Questions
1. What percentage of dating app profiles are fake?
According to certain websites, up to 10% of online profiles are fraudulent. Accordingly, one of the 10 people you view on a dating website is probably not even a real person.
2. What is the most commonly used dating app?
The most popular dating app for scrolling through prospective matches is probably Tinder, as it is used worldwide.
3. Are dating apps safe?
Users of dating apps are not subjected to criminal background checks, therefore it is up to each user to decide if they feel safe meeting up with someone.