Wondering how far is the Grand Canyon from Phoenix Arizona? Trying to determine if you can fit a trip to the Grand Canyon into your Phoenix visit itinerary? Read on to find out if you can stop by the Grand Canyon on your next Phoenix visit!
How Far is the Grand Canyon from Phoenix Arizona?
The Grand Canyon is a natural wonder of the world, located in Northern Arizona, and is one of the most popular tourist destinations in the United States.
Phoenix is the closest major city to the Canyon, so many tourists visiting Phoenix try visiting the Grand Canyon too. The Grand Canyon is 232 miles from Phoenix.
A Trip to the Grand Canyon from Phoenix: A Complete Guide
Are you planning a trip to The Grand Canyon from Phoenix? Then this guide is made for you. Check all the details given below, which will amplify your experience a thousand folds.
1. How to Travel to the Grand Canyon from Phoenix?
There are several ways to travel from Phoenix to the Grand Canyon, including driving, taking a bus, or a train.
1.1. Driving
The most popular way to get to the Grand Canyon from Phoenix is to rent a car and drive. The drive takes about 3.5 to 7 hours, depending on whether your destination is the South Rim or the North Rim entrance of the Grand Canyon.
If you prefer not to drive yourself, you can also book a guided tour from Phoenix to the Grand Canyon. These tours typically include transportation and meals. Companies like Detours of Arizona and Pink Adventure Tours offer a variety of options.
1.2. Bus 
There are several bus companies that offer daily shuttle service from Phoenix to the Grand Canyon, including Arizona Shuttle and Greyhound. The trip takes around 4-5 hours, and you can choose between one-way or round-trip options.
1.3. Train
Another option is to take the train, which departs from Williams, Arizona, about an hour and a half north of Phoenix. The 2.5 hours long train ride includes scenic views of the Northern Arizona landscape.
Regardless of how you choose to get to the Grand Canyon, it's always a good idea to plan ahead and make reservations in advance, especially during peak travel seasons.
2. How Long Will the Road Trip Take?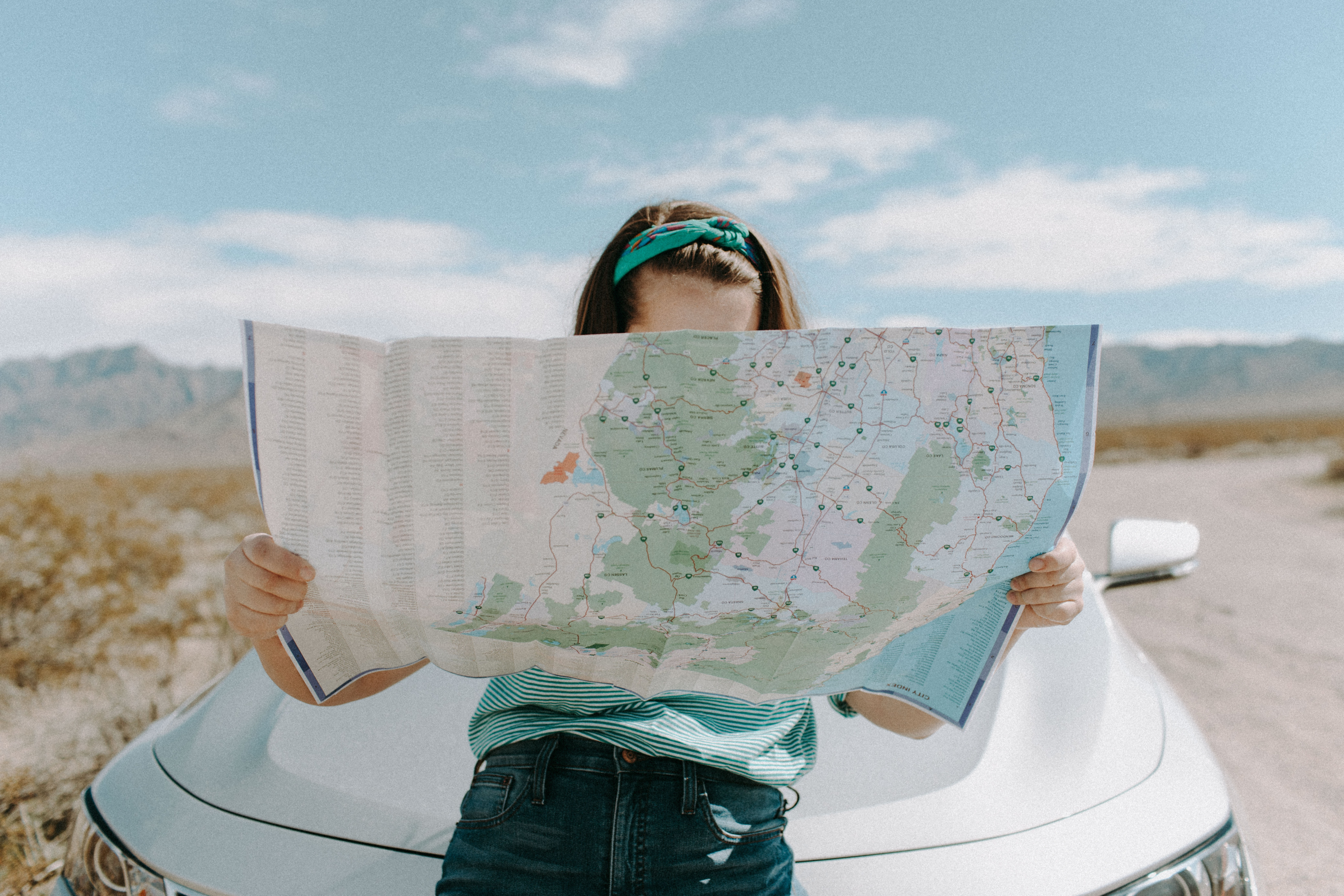 The distance between Phoenix and the Grand Canyon varies depending on which part of the canyon you want to visit.
2.1. South Rim
It takes approximately 4-5 hours to drive from Phoenix to the South Rim, depending on traffic and road conditions. This Rim of the Grand Canyon is the most popular and accessible part and is located approximately 230 miles from Phoenix, making it the closest part. To get there you can take three routes:
2.1.1 Williams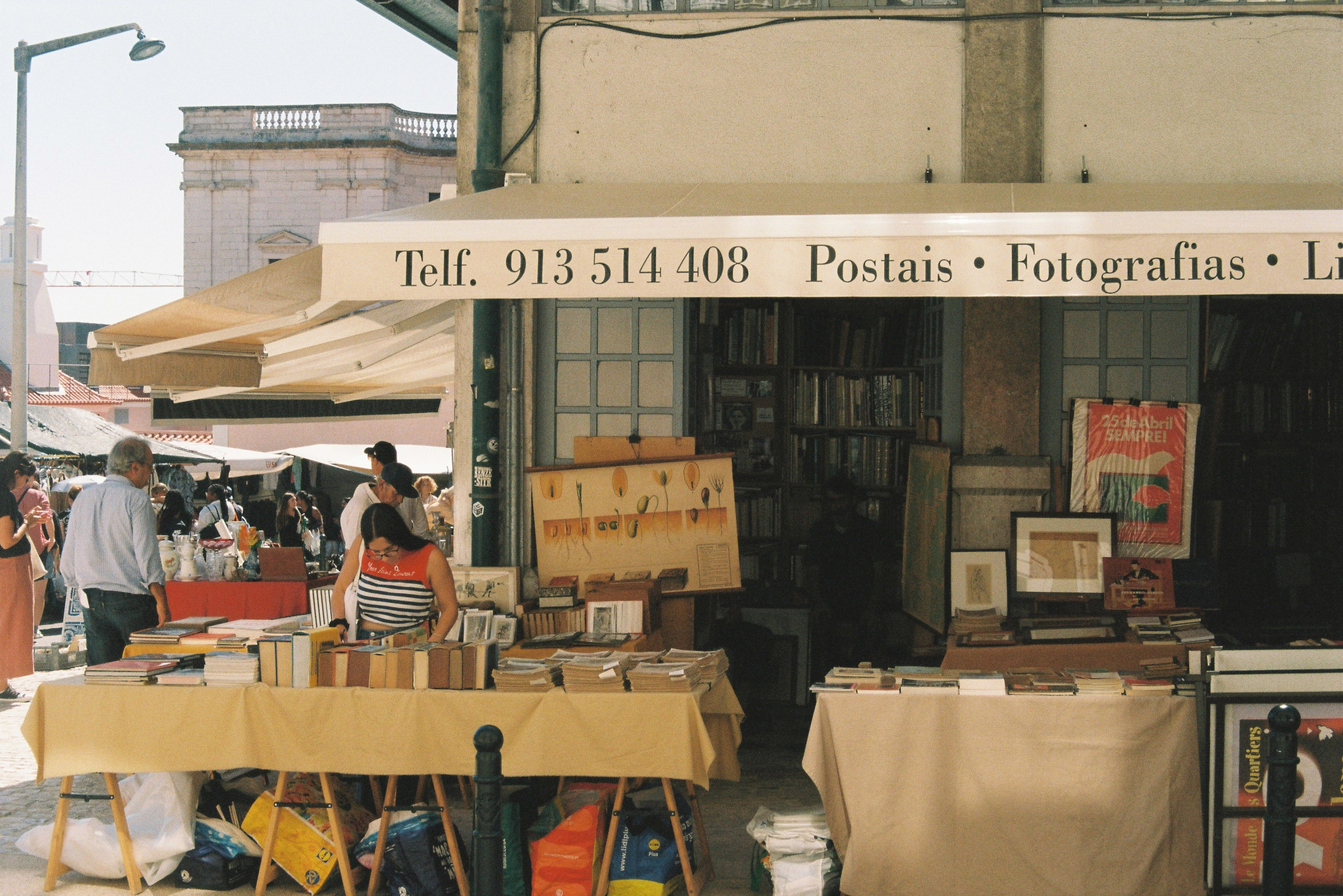 This small town is known as the "Gateway to the Grand Canyon" and is a great place to stop for food, shopping, and lodging. Take a ride on the historic Grand Canyon Railway for a unique experience and stunning views of the surrounding landscape.
The route through Williams takes about 3 hours and 40 minutes. From Phoenix, take I-17 north to Flagstaff, then merge to I-40 West towards Williams. After about 30 miles, take exit 163 towards the Canyon.
2.1.2 Flagstaff
This charming mountain town is home to Northern Arizona University and boasts a thriving arts and culture scene. You can stop by the Lowell Observatory to learn about astronomy and see the night sky through telescopes.
This route is a four-hour drive. Take I-17 North to Flagstaff. Merge onto I-40 towards Los Angeles, then take exit 185 for AZ-64 North towards the National Park.
2.1.3 Cameron (Navajo Nation)
This route will drop you off in a little over 4 hours. Drive North on I-17 to Flagstaff, then take US-89 North to Cameron. From Cameron, take AZ-64 west to the South Rim entrance. If you like Native American culture, passing through the Navajo Reservation will be a blast. Check the requirements and regulations here.
2.2 North Rim
The North Rim of the Grand Canyon is a less visited part but offers a stunning view and a quieter experience. Its a 350 mile drive from Phoenix to the North Rim, giving you a five-six hour long trip, depending on traffic conditions.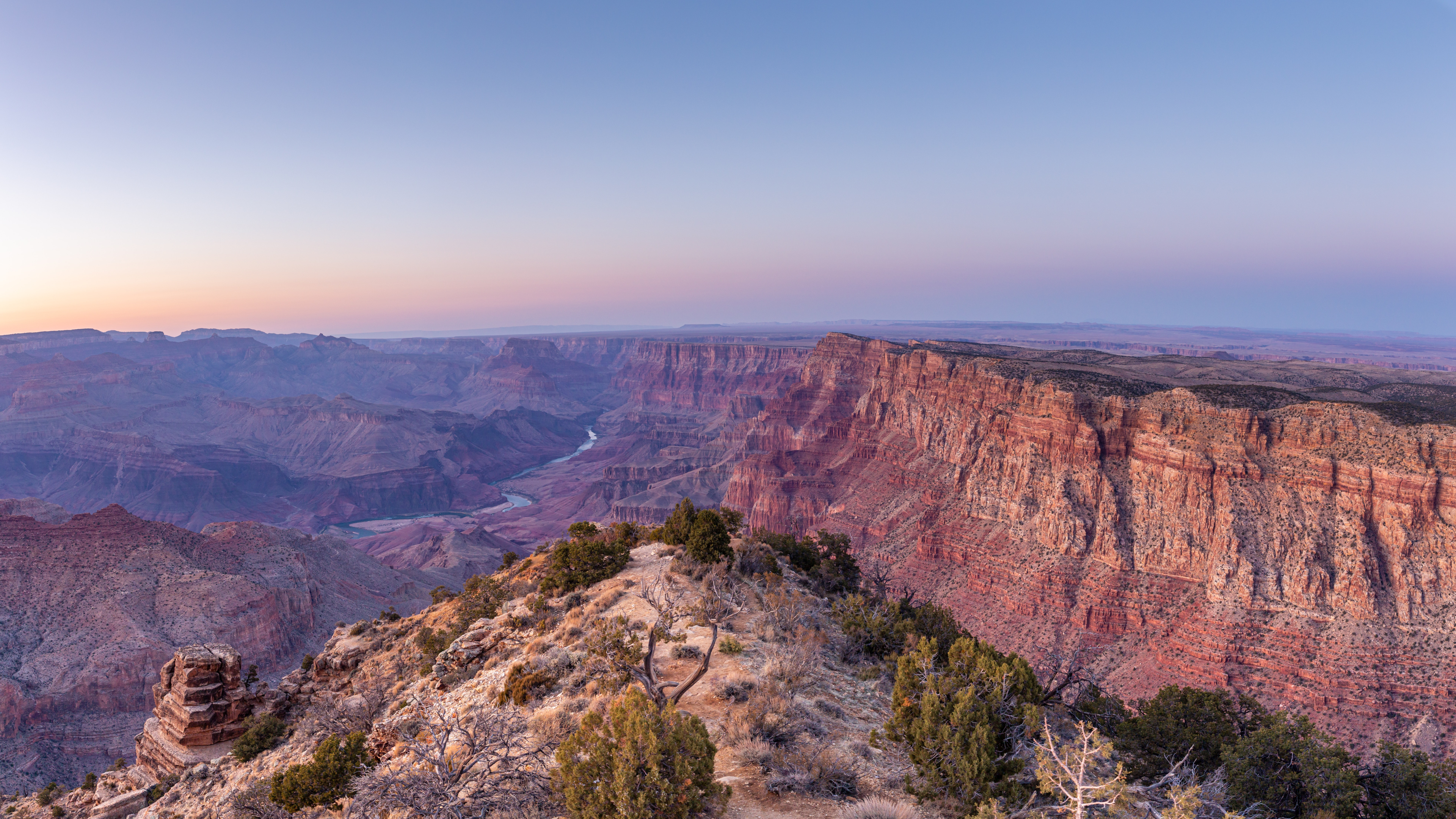 The fastest and most direct route to the North Rim is to take Interstate 17 north to Flagstaff, then take US Highway 89A north through the scenic Oak Creek Canyon, and finally take State Route 67 north.
3. The Road Trip Itinerary
A road trip from Phoenix to the Grand Canyon can be a fun and memorable experience. Here's a suggested itinerary for a road trip that'll give you plenty of time to explore as well as relax :
3.1 Phoenix to Sedona
Leave Phoenix early in the morning and drive to Sedona, about a 2-hour drive. Spend the day exploring Sedona's famous red rock formations and hiking trails. You can also spend the night.
3.2 Sedona to the Canyon
Leave Sedona in the morning and drive to the Canyon, about a 2-hour drive. Stop at the Desert View Watchtower on the eastern end of the South Rim for stunning views of the canyon.
Check into your accommodation near the Park and spend the evening exploring the nearby trails or watching the sunset over the canyon.
4. Things to Explore at the Grand Canyon
Spend the day exploring the Canyon. Some recommended hikes and viewpoints include:
4.1.South Kaibab Trail
A steep but scenic trail that takes you into the canyon. Although it is a challenging trail, it is often considered one of the best trails in the park. It is approximately 7 miles (11.2 km) long and starts at Yaki Point on the South Rim of the Grand Canyon.
4.2. Bright Angel Trail
A less steep but longer trail that also takes you into the canyon. The Bright Angel Trail is approximately 9.5 miles (15.2 km) long and starts at the South Rim near Bright Angel Lodge. The trail ends at the Colorado River, where it connects to the South Kaibab Trail.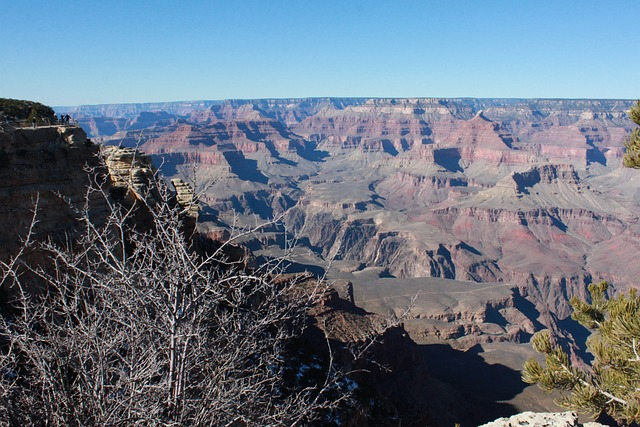 4.3. Mather Point
It is one of the most visited viewpoints and offers breathtaking, panoramic views of the canyon, including the Colorado River and the surrounding rock formations. It is a popular spot for taking photos and watching the sunrise or sunset.
4.4. Yavapai Point
Another great viewpoint with interpretive exhibits about the canyon's geology. It is the closest viewpoint to the Colorado River and gives you an unobstructed view up and down the gorge.
5. The Way Back: Grand Canyon to Phoenix

It's about a 4-hour drive back to Phoenix.
If time allows, stop at the historic Route 66 town-Flagstaff, for lunch or a quick visit. You'll arrive in Phoenix in the afternoon or evening.
Of course, this itinerary can be customized to suit your preferences and interests. Check the weather and road conditions before you go, and bring plenty of water and snacks for the drive and hikes.
6. Where to Stay in Sedona?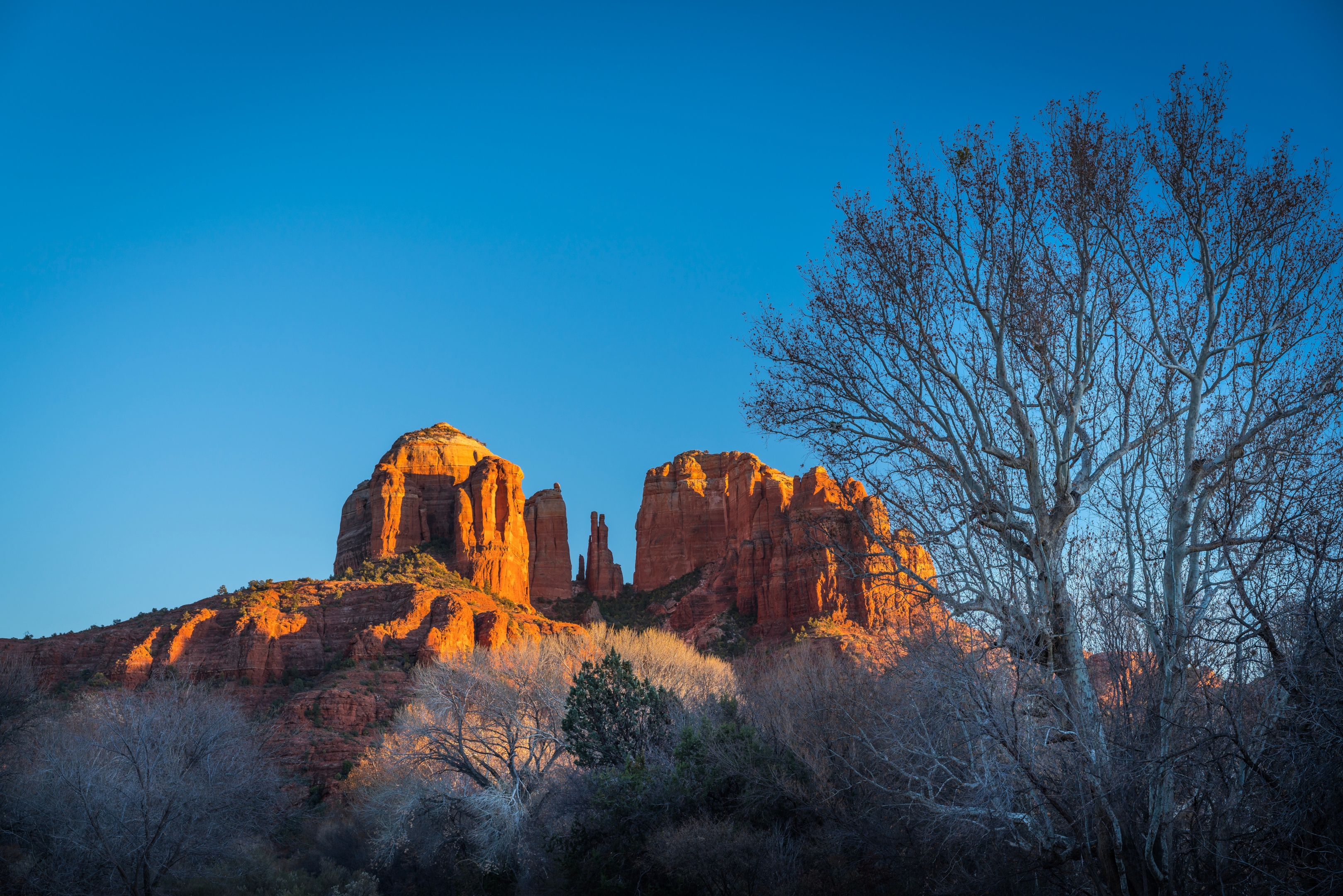 Sedona is a popular tourist destination in Northern Arizona, known for its beautiful red rock formations and spiritual energy. There are many options for accommodations in Sedona, ranging from luxurious resorts to budget-friendly motels. Here are some suggestions:
6.1 Enchantment Resort
It is a luxurious resort located in Boynton Canyon and offers stunning views of the red rock formations. The resort features adobe-style casitas and suites, a full-service spa, several restaurants, and a golf course.
6.2 L'Auberge de Sedona
This elegant resort is situated on the banks of Oak Creek and offers luxurious rooms, suites, and cottages with private balconies or patios. The resort also features a full-service spa, a heated outdoor pool, and a fine-dining restaurant.
6.3 Sedona Real Inn & Suites
It is a family-owned inn, offering comfortable rooms and suites with kitchenettes and separate living areas. It also features a hot tub, a fitness center, and a complimentary breakfast buffet.
6.4 Sky Ranch Lodge
This budget-friendly motel is located on a hilltop overlooking Sedona and offers affordable rooms with stunning views of the red rock formations. The motel also features a hot tub, a pool, and a complimentary breakfast.
Take note that Sedona can be quite busy and crowded, so it's a good idea to plan your activities and dining reservations in advance.
7. Where to Stay in the Grand Canyon?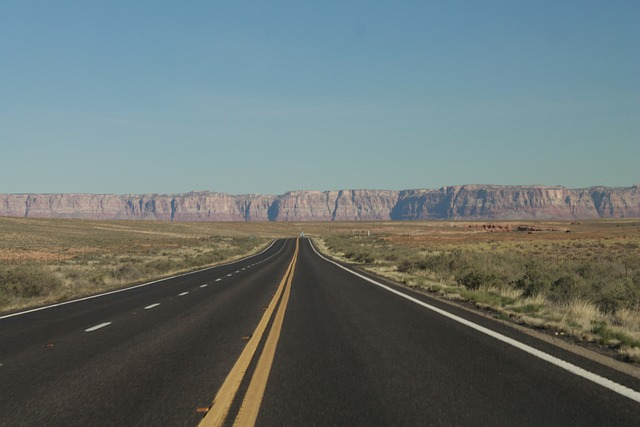 There are several options for accommodations at the Grand Canyon, ranging from campsites to hotels. Here are some of the most popular options:
7.1 Grand Canyon Village
This is the main hub and is located on the South Rim. Here you'll find several historic lodges, including the El Tovar, Bright Angel, and Kachina lodges.
These lodges offer a range of accommodations from basic rooms to suites with canyon views. Advance reservations are recommended.
7.2 Tusayan
This small town is located just outside the South Rim entrance and offers several hotels and motels, including Best Western Premier Grand Canyon Squire Inn, The Grand Hotel at the Grand Canyon, and the Red Feather Lodge.
These hotels offer a range of amenities, including restaurants, pools, and shuttle services to the Canyon.
7.3 North Rim
The North Rim of the Grand Canyon is less developed than the South Rim and has only one lodge, the Grand Canyon Lodge. This lodge is open from mid-May to mid-October and offers cabins and motel rooms with stunning views of the canyon.
7.4 Camping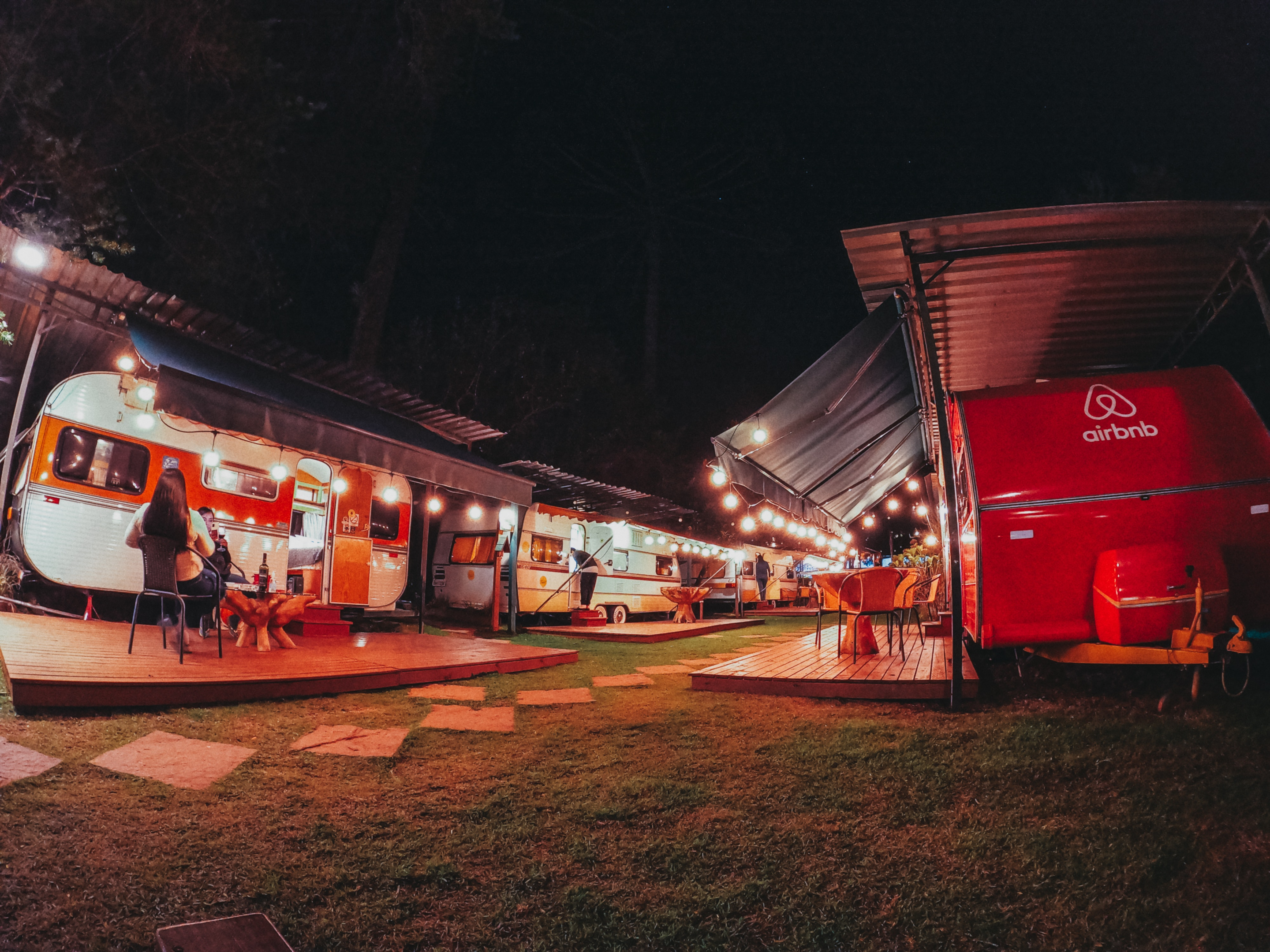 There are several campgrounds located within the Grand Canyon National Park, including Mather Campground, Desert View Campground, and Trailer Village. These campgrounds offer both tent and RV camping, but reservations are required.
No matter where you stay, be sure to book your accommodations well in advance, especially if you plan to visit during the peak travel seasons. Additionally, be aware that many lodges and hotels at the Grand Canyon have limited availability and can be quite expensive, so budget accordingly.
8. Best Places to Stop at Between Phoenix and The Grand Canyon
Traveling by road also means that you can make as many stops as you want in between. Here are some interesting places you can pin up on your map before you leave: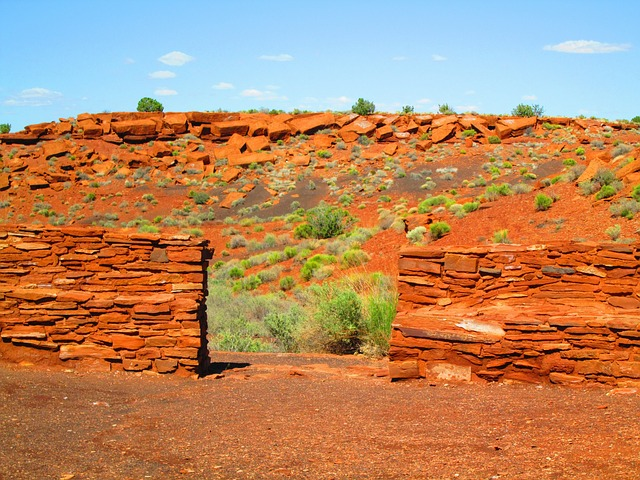 8.1 Wupatki National Monument
It is located about 45 minutes north of Flagstaff and features several ancient pueblo ruins, including the Wupatki Pueblo, which was once home to over 100 people. Visitors can explore the ruins and learn about the ancient culture that thrived in the area. There is also a center with exhibits and educational programs.
8.2 Sunset Crater Volcano National Monument
It is located about 30 minutes northeast of Flagstaff and features a large cinder cone volcano that erupted sometime between 1040 and 1100 AD. You can take in the unique landscape created by the eruption and learn about the geology and ecology of the area.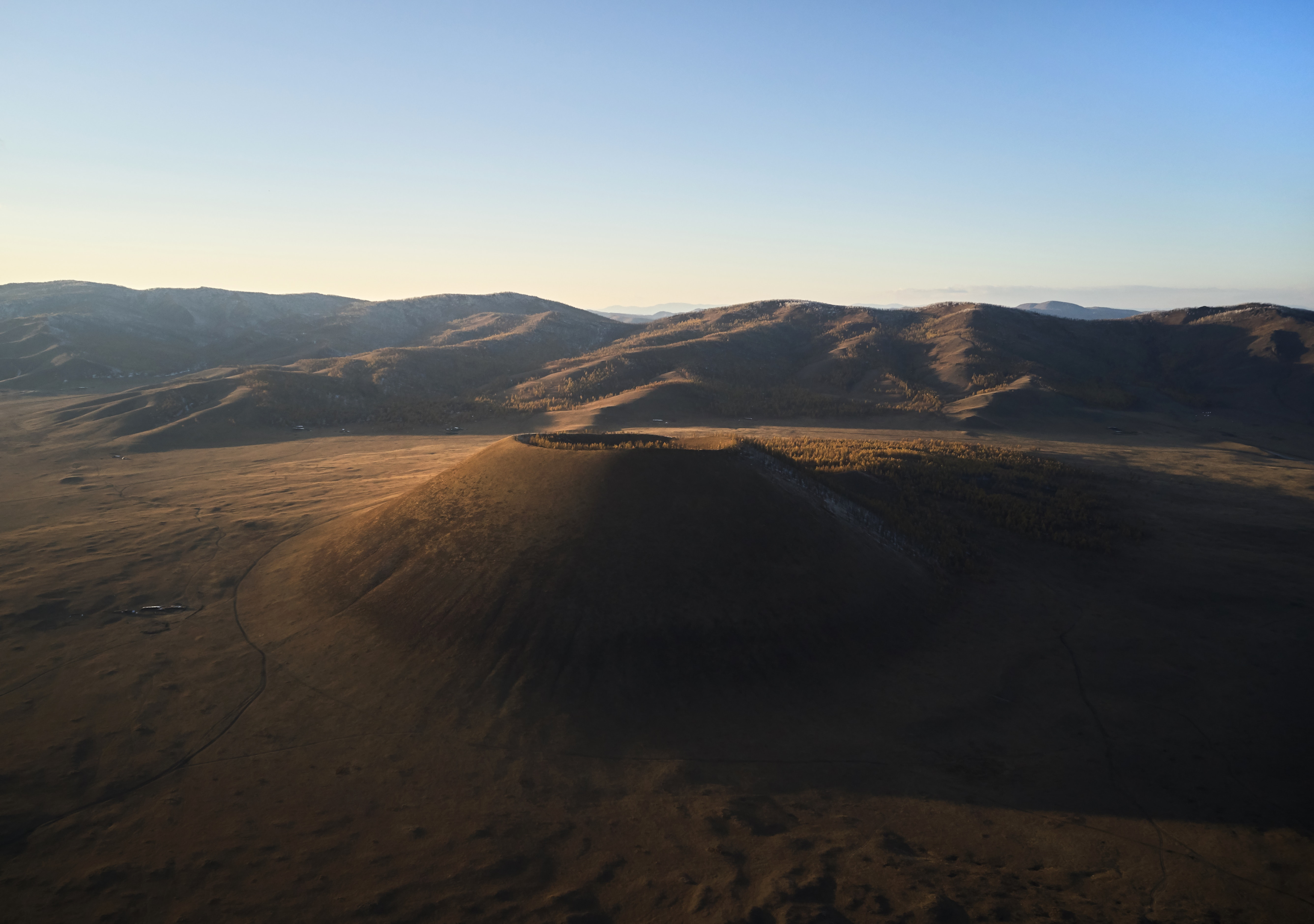 The park offers several hiking trails, including the Lava Flow Trail, which takes you through a field of lava rocks, and the Lenox Crater Trail, which offers stunning views of the surrounding mountains and valleys.
8.3 Montezuma Castle National Monument
This historic site features well-preserved cliff dwellings built by the Sinagua people over 800 years ago. Take a short hike to explore the ruins and learn about ancient civilizations.
9. A 45-minute Helicopter Flight Over the Grand Canyon from Tusayan, Arizona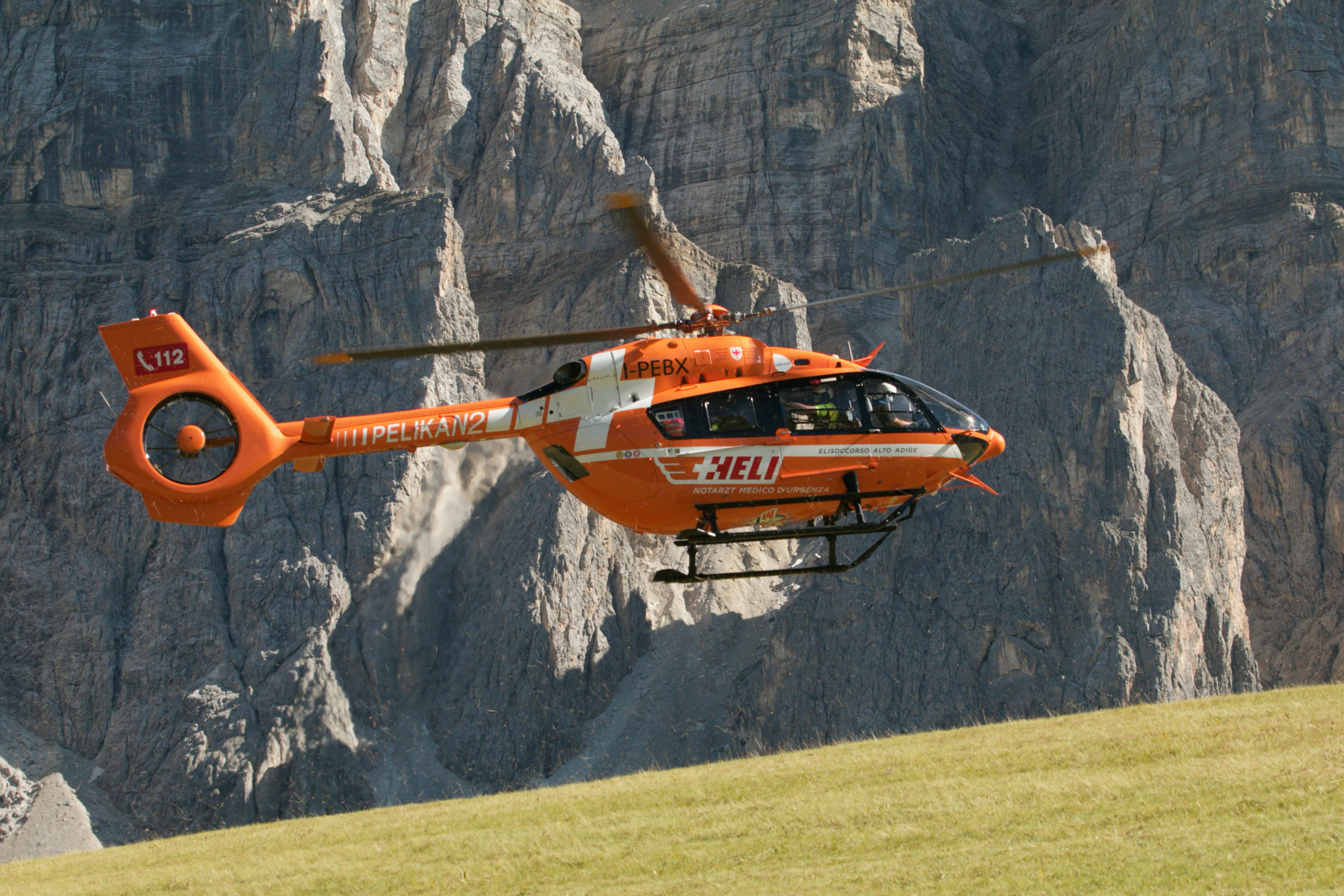 If you're planning a trip to the Grand Canyon and want to view this awe-inspiring natural wonder from a different perspective, a helicopter tour from Tusayan is definitely worth considering. It is the perfect starting point for an everlasting experience.
Many tours include commentary from a knowledgeable guide, who will provide interesting facts and history about the Canyon and its formation as you fly over it. Some also include a landing at the bottom of the Canyon, where you can enjoy a picnic lunch or take a short hike.
You'll be able to see the Canyon's majestic rock formations, towering cliffs, and winding Colorado River from a unique perspective that few people get to experience.
10. Save On Car Rentals
Although Airports might seem like the most convenient place to rent cars, they are also the most expensive. If on a budget, you should compare prices from multiple rental car companies and confirm your booking well in advance.
Many rental car companies offer discounts for AAA members, military personnel, and other groups. Be sure to check for any available discounts before booking your rental car. Also, remember to see if you have reward points or coupons saved with any rental company.
11. Things to Remember When Planning a Phoenix to Grand Canyon Drive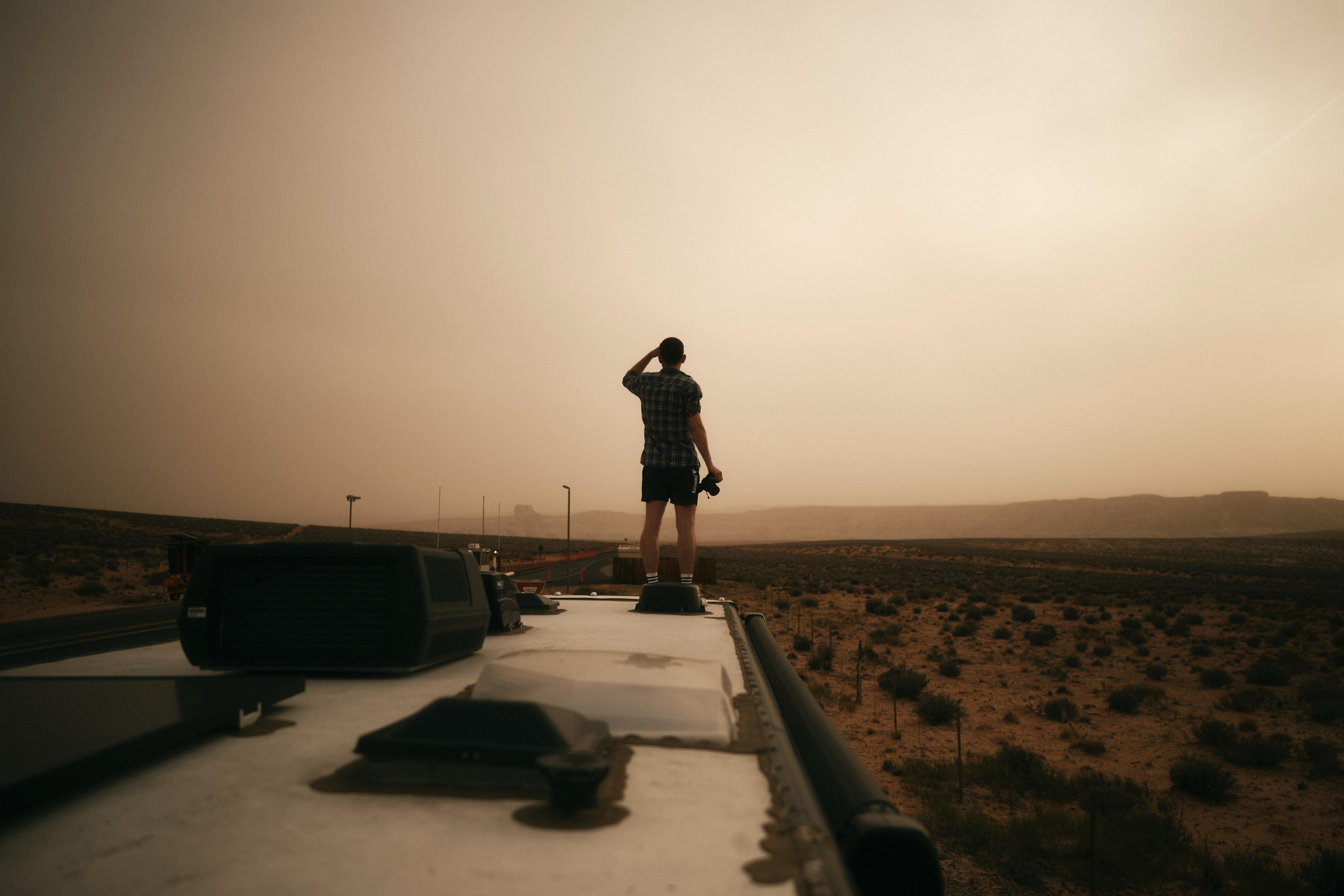 Due to the remote location and the unique natural environment, planning a road trip to the Grand Canyon requires some additional considerations. Here are some things to remember while planning a road trip to the Grand Canyon:
11.1 The Best Time to Visit
The Grand Canyon can be visited year-round, but some months are more comfortable for travel than others. Summer months are the most popular, but they can also be very hot. Consider visiting during the shoulder season (spring and fall) for more moderate temperatures and smaller crowds.
11.2 Download Your Maps
While there might be some cell phone coverage, it is limited in some areas. Consider downloading maps or using a GPS device for navigation.
11.3 Check the Route Ahead of Time
Make sure to check for road closures or construction.
11.4 Follow the Rules
Follow park rules and regulations, including no drones, no feeding wildlife, and staying on designated trails.
Conclusion
Considering the way is a little long, it may feel intimidating for some to travel to the Grand Canyon from Phoenix. But the visit is absolutely worth it. Make sure to plan ahead and book cars and accommodations to ensure the most comfortable experience.
Read more from us here.