It's no surprise that while foods from throughout the world might satisfy your hunger, only Indian cuisine can satisfy your heart. So we make this guide on the best Indian restaurants in Ottawa.
Many people in Ottawa love Indian food, and in that case, it is no surprise that some of the top thriving Indian restaurants are located in Ottawa, the capital of Canada.
Read this article to learn about the greatest Indian restaurant in Ottawa, where you can stuff your face with delicious food and have no regrets.
Nothing compares to the zesty, flavorful cuisine of India, where each bite releases bliss and dissolves in the mouth.
No matter where we are in the globe or what cuisine we are enjoying with our taste buds, in only a day or two, our appetite starts yearning for those Indian delicacies.
Even though there are Indian eateries and cafes in every city in the world, it only makes sense for well-known towns like Ottawa to have a few of the best in the area. Additionally, you can easily find them when on vacation.
Best Indian Restaurant in Ottawa
The list is appropriate for anyone looking to explore the diverse flavours of authentic Indian food.
Whether you want to experience the cultural fusion of Indian flavours with Canadian cuisine or are just homesick, these Indian eateries will give you only the best.
Kochin kitchen is your one-stop shop for delectable southern cuisine if you want to learn more about Keralan and South Indian culinary traditions. There are other choices available, but south Indian cuisine is what makes it most successful.
The Kochin Kitchen offers delicious dosa, sambar, idli, & other dishes. The setting is appropriate, and each bite's flavours are authentically Indian. It is among the best Indian restaurants in Ottawa.
In place of south Indian food, you can try different options, and they will similarly allure you.
You'll pinch yourself for a second to be sure you're in Kerala. Trust me when they say that the flavour will truly transport you back to Kerala, various south Indian delicacies are also available for your enjoyment.
Are there any meat eaters here? Kochin Kitchen, however, also provides some of the best fish dishes. Additionally, be sure to sample the shrimp, which is a specialty of Kochin kitchen.
Are they having a culinary addiction to South Indian food? Coconut Lagoon, with its superb taste for southern cuisine and exceptional attention to other culinary items on the menu, joins the list.
Along with their buttery naan and mouthwatering tandoori lamb, they also serve butter chicken that will melt your heart.
Even though the servings may make the food a little pricy for you, the cuisine's flavour makes up for it.
The meal options are excellent, and the service is excellent, it now offers a greater Indian atmosphere and experiences due to recent modifications. Weekend buffets are also available, which is must try. Ottawa has a fantastic south Indian restaurant.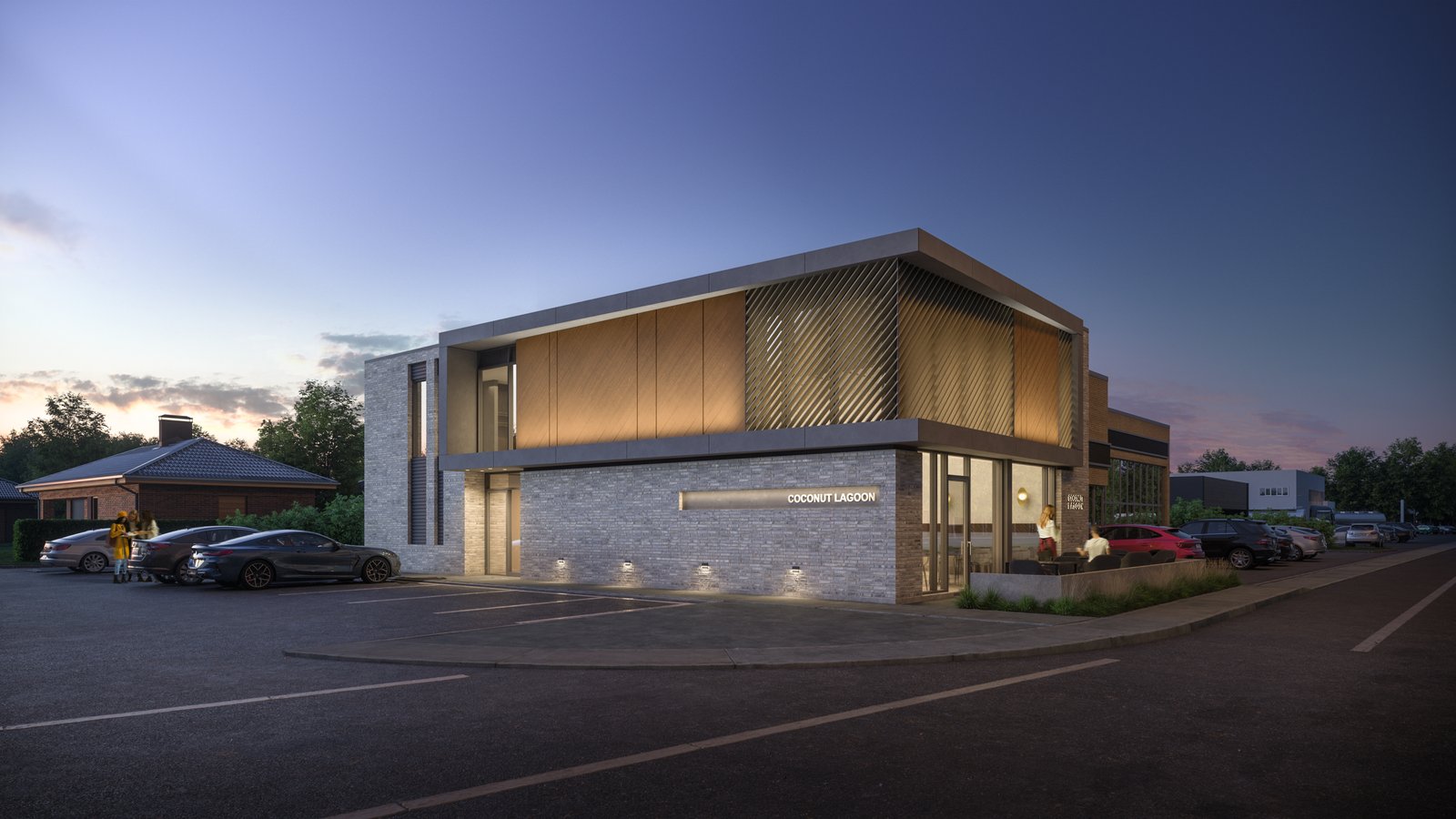 If you're addicted to the flavours of South Indian food, you must visit the renowned coconut lagoon, the top south Indian restaurant in Ottawa.
The atmosphere of the restaurant will immediately transport you to India. They have a fantastic selection of food, and you must try the renowned butter naan & butter chicken, which will warm your soul with flavour.
Additionally, sample the unique thali that is presented with spicy and healthy meals.
Little India Cafe was indeed to be one of your favourite low-cost Indian restaurants in Ottawa because the name is so appropriate for the cuisine and how it tastes. It offers quite a tasty meal at a price that will have you hankering for more.
It is a one-stop shop for you to satiate all of your Indian food needs, offering everything from delicious samosas to royal seek kebab and a variety of curries, naans, and rotis. Kheer & gulab jamun are festive treats that will calm your sweet hunger.
The service may be a touch slow, but the buffets are wonderful. This should be your go-to restaurant if you are okay with the service & intend to indulge in exquisitely delicious meals.
Among the best Indian restaurants in Ottawa, Host India is a fantastic restaurant to visit if you want to experience the best authentic Indian food of the ancient "thali" system.
You can choose from a variety of Indian dishes, such as curries, basic gobi aloo, and various "sabzis," or you can be a little more adventurous with pictures of unusual chutneys and shakes and enjoy the craving for Indian food.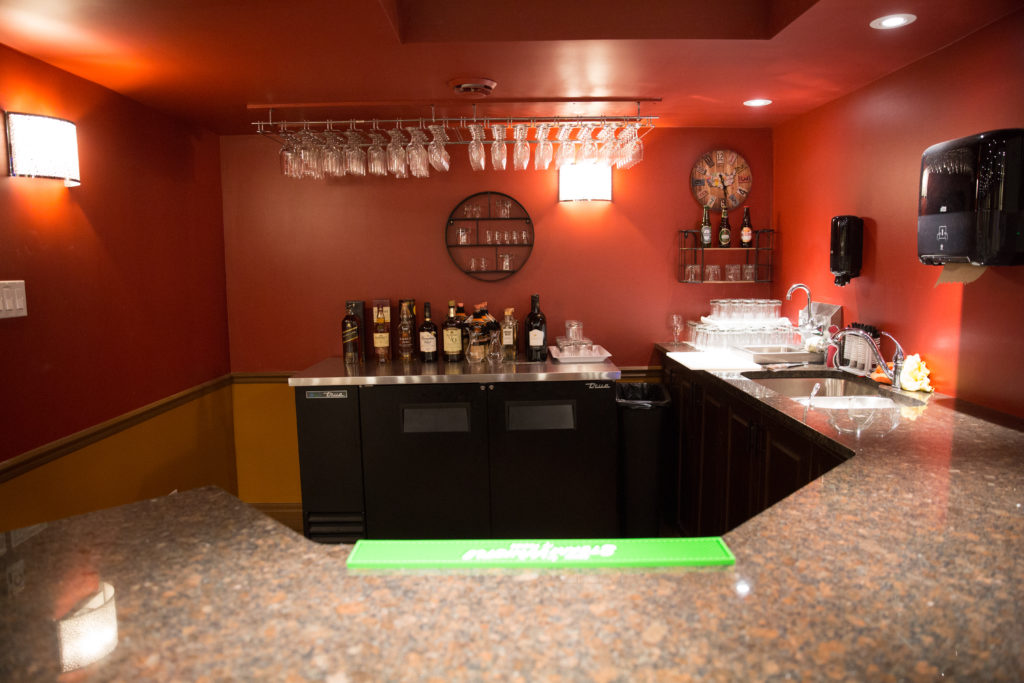 Everyone who travels to Host India is enamoured with its delicious cuisine. However, compared to the broad ones you see in other restaurants, the menu options are much more constrained.
They may serve because they are confident in their excellent cooking abilities.
5. Fairouz's
What happens when you combine Indian and Middle Eastern cuisines with Western food decorations? You get to feast on Fairouz's awesome food!
The restaurant excels at food presentation, and the taste matches the display.
In other words, this is a restaurant that always innovates and offers something fresh. Yes, their menu occasionally and consistently changes.
Fairouz offers lamb curry, chana masala, and so many menu items and great service.
Haldi, one of the Indian eateries in Ottawa, Canada, offers a wide range of Indian dishes that are sure to satisfy your tastes.
More significantly, when discussing Indian cuisine, it should have the ideal balance of spices, and Haldi is a master at attaining this.
The attentiveness, understanding of requests, and helpful ideas from the staff to help you obtain exactly what you desire to taste are what make it so great.
They provide a wide variety of delicious Indian food; however east Indian cuisine is their specialty. This is where you can find Indian food prepared correctly.
One of Ottawa's top Indian restaurants is, without a doubt, Haldi. So, when you hear about Indian cuisine, the spices provide food with an endless flavour and draw interest from people all around the world.
Haldi does indeed excel at the spicy aspect and will genuinely make you drool. The various kinds of Indian spices are used to perfection in the cuisines.
It's interesting how helpful and courteous the staff is when recommending dishes to consumers.
This modest eatery easily ranks among the top Indian restaurants in Ottawa because of its excellent service and delectable food.
It provides the full, real taste of India in all its beauty and perfection. You should try the butter chicken at Taj Indian Cuisine together with the butter naan to experience pure culinary joy and mouthwatering food that melts on your lips.
It features an extensive cuisine that spans the entirety of Indian land, from traditional dals to appetizers in the style of samosas.
Let's explore a ten-year-old restaurant that is still thriving in the area of its former home. The Indian food brand Aahar is growing in popularity in Canada.
To assist you in making a better choice, the servers will always inquire about availability & explain the ingredients if necessary.
More importantly, you may sample both traditional Indian cuisine and fast food with an Indian touch. It works particularly well for buffets and meals from Punjab.
This modest family-run restaurant elevates to the top of the list of must-try inexpensive Indian restaurants in Ottawa.
Despite the small size of the establishment and the potential for slow service, the flavouring layers' cuisine will catch you off guard.
Each meal is prepared from scratch using a special combination of ingredients to provide an outstanding flavour.
For people who can't afford to eat at expensive restaurants but still want to enjoy their beloved Indian cuisine, this is a terrific, affordable option.
Prepare yourself for a mind-blowing encounter at East India Company. You'll be surprised by its interior, which will give you the impression that you're in India, a completely different nation.
There are many different hot and tasty dishes, from elaborate entrees to specific snacks. You should taste each of their dishes if you want to experience the exquisite Indian flavours and scents.
Every day, a different taste of India is offered by the buffet, which is periodically updated. The top Indian restaurants in Ottawa should most definitely include this.
Food options at the Punjabi Canteen range from fast food to restaurant-style fare. They are renowned for having spicy, sweet, or non-vegetarian alternatives that may satisfy any palate!
Their drinks and sweets will fill you up well after dinner into one roof with courteous service that makes the perfect finishing touch!
The tastiest mango Lassi is from them. For the entire family, try the Tandoori chicken, Butter chicken, Veg Jalfrazi, or Coconut chicken!
Whether it's a family outing, business meeting, dating, or casual lunch or dinner, anyone searching for a fantastic meal can visit Roast N Curries.
Bhel Puri, a delectable combination of puffed rice, tomatoes, chickpeas, and vegetables served with flavorful sauce, is a great way to start your meal.
Their combo choices, such as the Shrimp Curry Combo, are ideal if you're searching for something heavier on the side.
Whatever your mood may be, Roast N Curries offers what you're looking for!
The Curry Palace is where you can satisfy your craving for Indian food in Ottawa.
All of your favourites, such as maharajah spicy lamb shank or beer fish curry, are available, in addition to spring rolls and butter chicken.
You'll also adore their specialties, which include biryani rice dishes prepared with a variety of spices, including saffron, which they believe makes them stand out from versions from other restaurants. Give it a try!
There are lots of vegetarian alternatives on the menu at this Indian restaurant, even though it features a lot of meat.
For those who adore paneer cheese, you can get the decadent Daal Makhani & Paneer Makhani!
14. Shaan Curry House
For more than 20 years, Shaan Curry House has been providing Ottawans with delectable Indian food, and there is no indication that they will ever stop.
Everyone is guaranteed to find something they enjoy thanks to the extensive selection of lamb, beef, butter chicken, and kebab dishes on the menu, not to mention the vegetarian and non-vegetarian alternatives.
Additionally, they offer lunch specials every day of the week!
Try their multiple-dinner package when dining with friends and family. You can sample a variety of delicious flavors from this outstanding restaurant.
We highly recommend the chicken tikka masala & chickpea curry as two standout meals.
Additionally, Shaan Curry House offers both fish and beef dishes, so no matter what you choose, you're sure to get something delicious!
It is one of the things that tourists like for its contemporary takes on traditional cuisine and outstanding service that is warm to the very last individual that enters those doors.
You should sample some of their signature dishes, such as the tandoori prawn that is marinated in spice, garlic, lemon juice, and Indian spices, or the papdi chat, which is a dish of crispy dough wafers covered with boiled potatoes, sweet yogurt, mint, and tamarind sauce.
At Vivaan, the food is incredibly authentic, the meals are presented beautifully and with incredible flavours, which adds to the enjoyable dining experience.
There is also nothing less than flawless service there. If you need help with what to order, their staff will offer menu recommendations.
In just one mouthful, the tandoori paneer will deliver the authentic flavour of India. Not to mention the incredibly cooling Maharani cocktail, which contains gin, rose, and lemon.
In addition to steam tables piled high with food during noon, Vivaan serves Indian cuisine that has been carefully selected and elevated.
A light coconut-milk froth enhanced the well-cooked scallops ($16 for three). Mohan's delicate, spice-crusted lamb ($17 for two) had stronger flavours.
Mohan, who hails from Hyderabad, India, is known for his outstanding Hyderabadi chicken biryani ($18), which is distinguished by its light, fluffy rice, flavorful, juicy chicken, and invigorating doses of spice paste.
Ishina is a distinctive Indian eatery that focuses on giving its patrons the most genuine Indian flavours. The eatery strives to serve only top-notch food and is inspired by India's rich culinary tradition.
It would be best if you sampled their delectable beef curry served with basmati rice and butter naan.
You will experience an unmistakable Indian flavour of warmth and comfort when you eat beef stew made with tomato, fresh ginger, garlic, and freshly ground Indian spices.
Chickpeas roasted with tomatoes, onions, and potatoes served with cumin-flavoured basmati rice and white flour bread baked in a charcoal clay oven topped with butter.
Final Note
We have made this detailed guide on the best Indian restaurants in Ottawa. As a result, everywhere you go, there will always be something fresh and distinctive to try.
These Indian restaurants in Ottawa provide everything you need, from spicy North Indian meals to spicy south Indian gastronomic delights.
On your trip to Canada, you have the option to eat in, request delivery, or order takeout.