Animals
Animal Shelters in Oakland – 5 Inspiring Organizations
Do you live in Oakland, California, and are an animal lover? Have you ever thought about getting a pet? You've come to the right place if that's the case. Animal shelters in Oakland provide a range of services, including pet adoption and animal control, making them valuable community assets.
In this essay, we'll examine Oakland's animal shelters and their many advantages for both dogs and their guardians.
In addition to providing a safe refuge for animals in need, animal shelters play a crucial role in promoting ethical pet ownership and educating the general public on matters pertaining to animal welfare.
These facilities are staffed with passionate professionals who work tirelessly to see to it that the animals are taken care of and placed in loving homes. These experts include veterinarians, volunteers, and animal control officers.
Animal shelters in Oakland provide a wide range of extra services in addition to housing, food, and medical care, such as pet training, behavioral counseling, and spay/neuter programs. So let's explore the Oakland animal shelters in greater detail.
1. Introduction
Oakland's animal shelters are committed to giving helpless animals shelter, care, and support. They are essential in promoting pet ownership that is ethical and in stopping animal abuse. Animals who have been misplaced, abandoned, or turned over by their guardians are given a temporary home in these shelters while efforts are made to place them in loving, long-term homes through adoption.
Animal shelters provide a variety of different services in addition to pet adoption, such as animal control, pet food aid, emergency assistance, and resources for pet guardians in need. Animal shelters are able to improve the lives of animals and the community at large by offering these services.
2. Types of Animal Shelters in Oakland
Privately owned, publicly operated, and other are the three main categories of animal shelters in Oakland.
2.1. Government-run Animal Shelters: Oakland Animal Services
In Oakland, California, Oakland Animal Services is the main government-run animal shelter. It is in charge of offering community animal care, pet adoption, and other services pertaining to animals.
Animal control officers, veterinarians, and volunteers who are committed to giving the animals the best care possible make up the team of qualified experts working at the shelter.
Oakland Animal Services offers a wide range of services such as pet adoption, animal control, aid with pet food, low-cost immunizations, microchipping, and spay/neuter treatments.
The shelter also conducts community outreach programs to promote responsible pet ownership, educate the public on animal welfare, and provide disaster relief assistance.
Their mission is to ensure the well-being of animals in the community by providing compassionate care, advocating for animal welfare, and encouraging responsible pet ownership.
Oakland Animal Services is open by appointment only, and interested individuals can check their website or Facebook page for details on available services, operating hours, and animals up for adoption.
2.2. Private Animal Shelters
These private animal shelters in Oakland offer a variety of services and resources to help animals in need find loving homes and live happy, healthy lives.
2.2.1. Cat Town
A non-profit group that prioritizes saving and assisting cats. They utilize a novel strategy for cat adoption by supplying a cage-free environment that allows cats to interact and socialize with visitors. In addition, Cat Town gives cat guardians resources and support in the form of low-cost veterinary care, behavioral therapy, and community outreach programs.
2.2.2. East Bay SPCA
Servicing the people of Oakland since 1874 through a nonprofit corporation. Pet adoption, spay/neuter procedures, and veterinary treatment are just a few of the many services they provide. The East Bay SPCA holds a number of events and activities throughout the year, including pet behavior workshops, inexpensive vaccine clinics, and volunteer opportunities, in addition to having a location in Oakland and another one in Dublin, California.
2.2.3. Hopalong & Second Chance Animal Rescue
A charity group that gives dogs and cats in high-risk shelters a second shot at life by rescuing them. They provide resources and support for pet guardians, including low-cost spay/neuter procedures and behavioral counseling, in addition to pet adoption services. To further their goals, Hopalong & Second Chance Animal Rescue also holds a number of functions and fundraisers.
2.2.4. Rocket Dog Rescue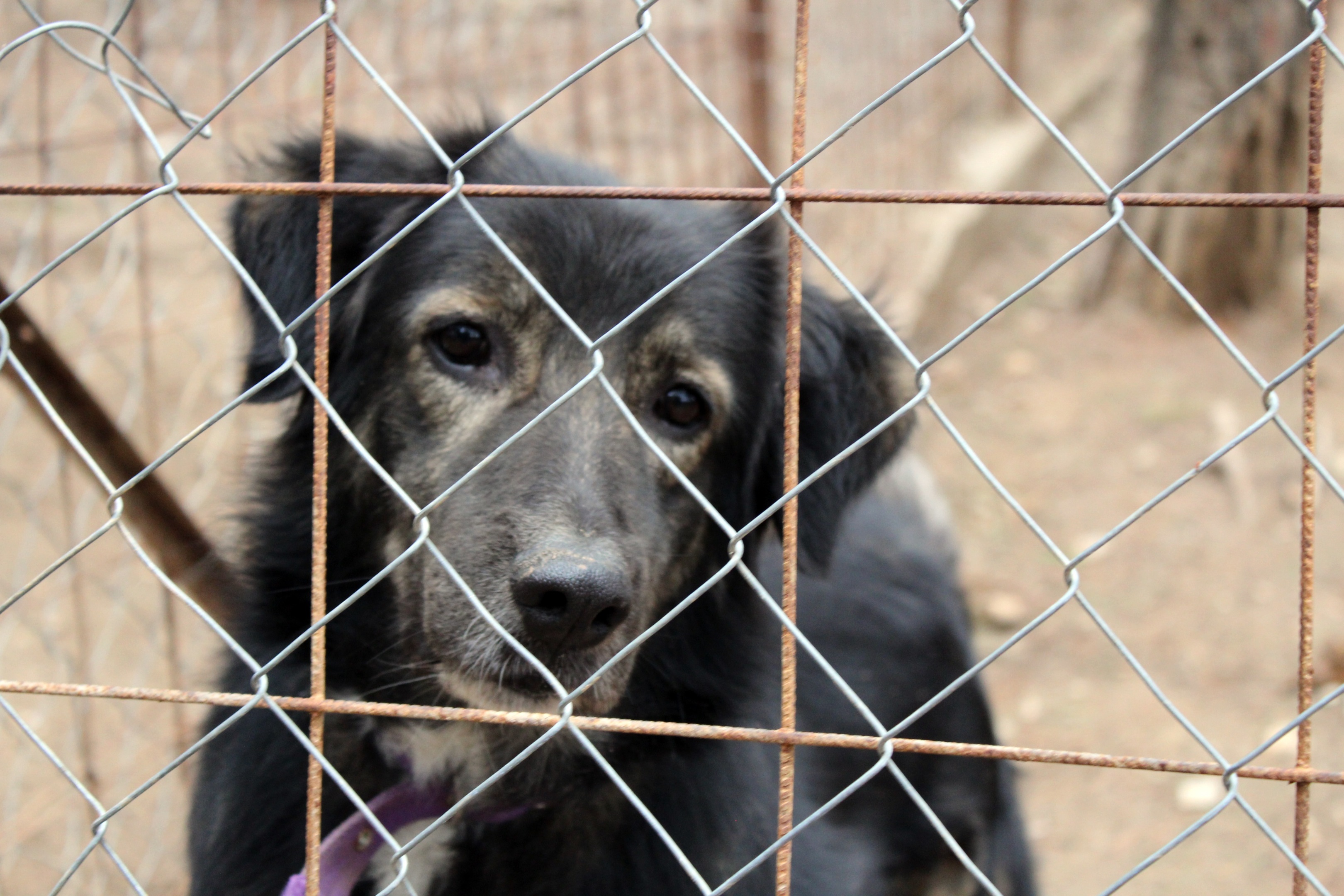 A charity dedicated to saving dogs of all breeds, ages, and sizes from high-kill shelters and placing them in devoted, lifelong homes. Together with services for pet adoption, they offer pet guardians support and resources, such as training courses and low-cost veterinary treatment. In order to further its goals, Rocket Dog Rescue also holds a number of occasions and fundraisers.
3. Services Offered by Animal Shelters in Oakland
Many services are available to pet owners and animals in need at Oakland's animal shelters. Here are a few of the services you can get at Oakland animal shelters, from pet adoption to animal control.
3.1. Pet Adoption:
Dogs, cats, puppies, and other animals can be adopted at animal shelters in Oakland. You can make a new animal buddy and provide them with a devoted forever home. You may choose the ideal pet for your family from a wide selection of animals that are up for adoption at numerous animal shelters in Oakland.
3.2. Animal Control Officers:
Officers in charge of animal control serve a crucial role in upholding animal-related legislation and responding to emergencies. They strive to protect the community's residents and wildlife.
3.3. Food and Supplies for Pets:
Oakland animal shelters offer assistance for pet owners, such as food and supplies. Families that are struggling to care for their dogs may find this to be of particular benefit.
4. Resources for Pet Owners
It's important to have a grasp of the resources accessible to you if you own a pet in Oakland. Fortunately, Oakland is home to several animal shelters that provide a range of pet-related services and resources.
Adopting a pet is one such option. Dogs, cats, and other animals are available for adoption at numerous animal shelters in Oakland. Vaccinations, spaying or neutering, and a health examination are frequently covered by adoption fees, which vary depending on the animal and the shelter.
Animal shelters in Oakland not only help people adopt pets but also provide free pet food. In order to offer pet food to families in need, Oakland Animal Services, and other shelters frequently work with neighborhood businesses or operate pet food banks.
5. Volunteer and Community Involvement
Besides pet adoption and pet food resources, Oakland's animal shelters provide other services. To carry out their aim of bettering animal conditions in the city, they rely on volunteerism and community support. In order to spread the word about the services that these shelters offer and give families an enjoyable method to learn about ethical pet ownership, volunteers can assist with neighborhood events and outreach initiatives.
Several animal shelters in Oakland also give people and companies the chance to collaborate with them, whether it's through monetary support for certain programs or services, the donation of materials and resources, or other means. These shelters can broaden their influence and reach through collaborations with nearby companies.
Visit the animal shelters' websites or social media pages, or pay them a visit to learn more about the resources and services they provide. There are numerous ways to become involved and improve the lives of animals in Oakland, whether you want to adopt a new pet, give your time as a volunteer, or just learn about the many ways these shelters are improving the city.
6. Conclusion
Oakland's animal shelters are essential to the neighborhood because they offer a safe haven for animals in need, encourage responsible pet ownership, and inform the public about animal care. Many services are provided by these shelters, such as pet adoption, animal control, and emergency aid. These institutions' committed staff members, volunteers, and animal control officers put in a lot of effort to make sure that the animals are cared for and adopted out into loving homes.
It is important for Oakland's pet owners to help these animal shelters by adopting animals, offering their time as volunteers, and giving financial support. Oakland Animal Services, Cat Town, East Bay SPCA, Hopalong & Second Chance Animal Rescue, Rocket Dog Rescue, and are just a few of the well-known animal shelters in Oakland. Each has its own special programs and services.
We can improve the lives of animals in our neighborhood by visiting and aiding Oakland's animal shelters. We urge everyone to learn more about the services and programs offered by these shelters because they are an excellent resource for pet owners. Oakland may become a joyful and healthy place for animals and their guardians if we work together to make it so.
Click here to know more.