Food
Where to find the Best Burger in Ottawa? 13 Amazing Spots!
Burgers are versatile food items that can be prepared in a variety of delicious ways, so when you try new recipes, you always need to figure out what to expect.
Here we are going to find out where you will get the best burger in Ottawa.
Whether it is the mouthwatering bacon cheeseburgers or handmade BBQ burgers, you will just love it!
Whether you are a veg-eater or non-veg-eater, we got something for each one of you. These burgers are the benchmark for all other burgers on the Ottawa food scene.
Where to find the Best Burger in Ottawa?
It can be challenging to locate the best burger in Ottawa because there are establishments that serve them on every corner.
Although there are many burger joints in the city, we have focused your search on the very best burger in Ottawa based on user feedback, pricing, ambience, and the creative burgers they provide on the menu, we chose these burger places.
13 Amazing Spots to find the Best Burger in Ottawa
These eateries provide selections that are gluten-free and vegan in plenty. You'll adore the best burger in Ottawa on this list, no matter what your dietary restrictions or personal preferences may be!
1. Bite Burger House
The conclusion of Glen and Bettina's years of experience in the restaurant business is the opening of Bite, a brand-new restaurant that specializes in traditional comfort food with a modern twist.
Delicious flat-top-cooked burgers and a juicy lucy with cheese curds & caramelized onions are both offered on the menu. As well as washing it all down, you may sip on distinctive beverages prepared with ingredients that are grown nearby.
Bite Burger House elevates burgers to an entirely new level by utilizing farm-fresh ingredients from nearby producers.
All of the burgers are served with fries, but you can also have poutine, salad, or mac and cheese as an upgrade.
Two 8-ounce chuck burgers are used to make the Big Papa, which is then topped with cheddar, double-smoked bacon, and Espresso BBQ sauce.
Bite is certain to become a destination for foodies & casual eaters alike because of its delicious flavours and creative takes on classic dishes. Go ahead and stop by to see what the craze is about!
2. Burgers n' Fries
No issue where you come from or what your views are, Burgers n' Fries Forever wants to be your BFF. They provide options that are halal, vegan, and gluten-free so that all of their various friends can eat with them.
Additionally, they provide a variety of fries to go with the burgers, including sweet potato fries and exquisite fries with parmesan.
So get over to Burgers n' Fries Forever and have a mouthwatering burger and some top-notch fries!
Tip: Nashville Hot cooked chicken thigh is used to make the Nashville Hot chicken burger and topped with pickles and Southern slaw. Choose a lettuce wrap, whole-wheat bun, gluten-free bun, or brioche as your bun.
3. Five Guys
You receive more than simply a burger at Five Guys, you get an adventure.
Fresh patties, fresh off the grill, American-style cheese, and applewood smoked bacon are all included in their bacon cheeseburger.
That's not all, though, as Five Guys offers more than 250 000 various ways to customize your burger. 
Additionally, because client pleasure is extremely important to them, contentment is guaranteed. Every item on the menu is freshly prepared to order, and burgers always come with two patties.
The available burger options are beef, cheese, bacon, and bacon cheeseburgers. However, you may customize it however you desire by adding as many various toppings.
To mention a few options, there are pickles, peppers, mushrooms, mustard, relish, onions, and tomato.
4. The WORKS Stuffed burgers
For those who enjoy meat, the WORKS is the ideal location. They use outstanding ingredients and pay close attention to every small thing.
Therefore, if you're seeking a fantastic burger restaurant, come here!
The Works offers some mouthwateringly named burgers and strives to serve the few best burgers in Ottawa.
One of them is the Burger called barking at my cow. They are served with bacon, jack cheese, caramelized onions, smokey BBQ sauce, and smoked brisket on top.
The Works is one of the most well-liked locations for great burgers in the city of Ottawa.
It has more than five locations throughout the city, including Barrhaven, Hunt Club, Manor Park, the Glebe, and Westboro Village.
It is limitless and imaginative, offering a wide variety of burger varieties as well as excellent vegetarian options.
It's wonderful to know that you can customize your Burger to your liking, starting with the patties, which you may select from eight alternatives, including Canadian beef, gourmet vegetables, and lean domestic elk.
5. Stuffed Burgers & Pizza
This burger joint's hand-crafted burgers are filled with top-quality ingredients and made to perfection. Come on over for some homestyle cooking with friendly service and reasonable prices whether or not it is lunchtime.
They provide a delectable selection of burgers, including the succulent and flavorful Greek Burger. Additionally, you can choose from a variety of toppings, including both traditional choices like tomatoes or lettuce and unique ones like caramelized onions for a unique touch.
Everyone's favourite is the Greek burger since it is so flavorful and juicy, as well as the toppings have always been crunchy and fresh. The charges are affordable, and the service is consistently polite and effective.
Gourmet stuffed burgers are available for both takeout and dining. Cream cheese, smoky bacon, blue cheese, and crispy onion are the ingredients of Donny's Burger.
6. Chez Lucien
You need to look no deeper than Chez Lucien if you want a delectable burger in a welcoming environment!
This bar-restaurant is situated on a prominent Byward market corner and offers fresh, regional cuisine and craft beer.
As soon as you enter those doors, you'll feel perfectly at home because the atmosphere is ideal for its neighbourhood setting.
The burgers come in several combinations with various meats and toppings, and they are incredibly juicy and wonderful.
7. King Eddy Burger
A masterpiece in the world of burgers is the King Eddy Burger. Fresh beef is pounded in-house each day and placed directly onto the plain grill to roast to perfection.
The iconic Burger's ingredients—lettuce, tomato, dill pickle, & King Eddy sauce—all work together to create it. Fries or a salad can be ordered with the Burger. However, fries are the better choice because they are prepared to perfection.
Be sure to visit King Eddy and eat their renowned burger if you ever desire a delectable burger. You won't be let down.
The Canadian meat used to make the burgers is fresh—never frozen—every day. A must-visit for sure!
8. Crispy's Resto Grill
When you need a quick and delectable dinner, Crispy's Resto Grill is the place to go.
One of the most well-liked things on the menu is their chicken burger, and it's simple to understand. Juicy fried chicken, fluffy bread, and a mild sauce make the ideal mix.
So make sure to stop by Crispy's Resto Grill whenever you're in desire a delectable burger, you won't be let down.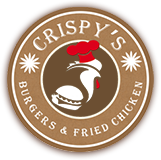 9. Bergham Burgers
Bergham is a fast-casual restaurant company that was established in Montreal to provide guests with extraordinary flavours.
Customers can choose from a variety of sandwiches & burgers, as well as a large range of poutines and fries, which are differentiated in particular by their distinctive cheesy versions.
Bergham's customers are not only delighted by the diversity of burgers it offers but they are also taken on a journey by the unique sauces that can be purchased to top off their preferred foods.
They have many different burger options, like the biggie, which has two beef patties, cheddar cheese, and their special sauce, and the Fish One, which has a fresh fish fillet. Try their Vegeta option with a vegetable patty & mushrooms if you are a vegetarian.
Customers may taste the tastiest burgers without deviating from their diet thanks to a large selection of hormone- and steroid-free, marinated, responsibly bred meats and fresh, local ingredients.
10. Prime Burger Bar
At prime burger bar, all burgers come with a choice of hand-cut fries or a house salad. You can order your Burger with a choice of a lettuce wrap, multigrain bun, gluten-free bun, or white brioche bun.
A handmade veggie patty serves as the base for the veggie burger, which is then topped with pesto, lettuce, tomato, red onion, goat cheese, and other vegetables.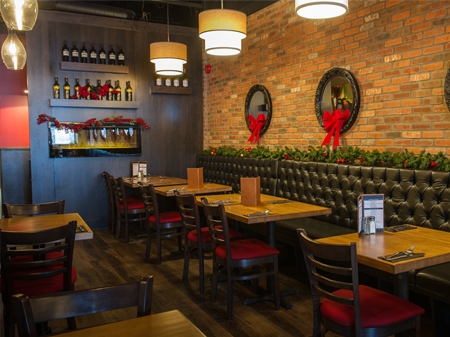 Must try: The Canadian beef burger is used to create the chipotle burger and is topped with bacon, chipotle mayo, avocado mash, and double jack cheese.
11. Fraser Cafe
Although Fraser Café is a modest eatery, its numerous windows and wooden floor lend to the room's airy atmosphere and beautiful simplicity.
They provide excellent service for their brunch, lunch, dinner, and dessert menus from their on-site kitchen.
The basic yet delicious house cheeseburger is served with smoky bacon, cheddar, and fries. On the brunch menu, you can choose to choose a salad as a side instead of a fried egg to pair with your Burger.
As their name suggests, they place a lot of emphasis on providing wholesome, healthy food & drink alternatives, including vegetarian & gluten-free options.
You can choose to have your burger with fries, a salad, or a combination of the two.
A smoked mushroom and walnut patties, your selection of cheese, coconut bacon, barbecue sauce, pickled jalapenos, and crispy onions make up their burger, the dreamer.
The well-made burgers ensure that you will experience the absence of meat.
13. Occo Kitchen
Everything made here is created from scratch with the finest ingredients available in the area, they sell the best burger in Ottawa.
In case you feel like dining at something other than the restaurant, they provide a decent takeout alternative.
Depending on your preference, all of the burgers come with either herb fries, whipped bacon, heirloom, or Caesar salad.
The crispy fish burger, which combines craft beer battered cod, homemade pickles, and candied caperberry Mayo, is one of their inventive burgers with a twist.
Key Takeaways: Best Burger in Ottawa
In Ottawa, there is plenty of places to get excellent hamburgers.
There are now more options than ever before, so whether you want gourmet ingredients like smoky bacon or are a vegan, the best burger in Ottawa can accommodate you.
There is something for everyone, whether you want a traditional, greasy snack or a gourmet, specialty burger. The best burger in Ottawa must be tried if you're looking for the ideal burger bite!
Frequently Asked Questions
1. What is the most popular burger?
The cheeseburger is by far the most consumed and well-liked burger on the planet. The cheeseburger was invented and became popular with Americans, and it is currently sold by McDonald's all over the globe.
2. What is the biggest burger in Canada? 
The biggest burger offered by McDonald's Canada has now been made available for a limited period.
3. Why do Americans love burgers so much?
A juicy burger's flavour offers something unique that other dishes simply can't. Your taste buds will be satisfied, and it can either be a satisfying dinner or just a desired snack.